1 INJURED IN ACCIDENT THAT OVERTURNED TRAILER CARRYING 3 HORSES
April 3, 2017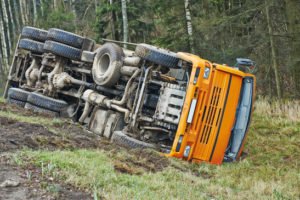 Lex18 reports on a recent injury accident that involved a trailer carrying three horses. The incident occurred on the I-75 bridge at around 9:45 a.m.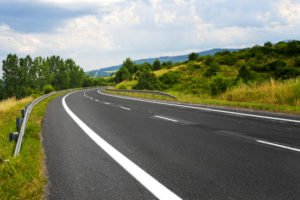 According to police, a car pulled out in front of the trailer, which caused the trailer driver to swerve and the trailer to overturn. The three horses inside the trailer are reported to be ok. They were taken to a nearby equine hospital for medical treatment. The driver of the trailer sustained minor injuries.
Although this particular accident ended without tragedy, Lexington is no stranger to serious and fatal wrecks. According to a report published by the University of Kentucky titled Analysis of Crash Data in Kentucky (2008-2012), there were 10,039 crashes in Lexington between 2008 and 2012, and these caused 129 deaths.
If you were injured or lost a family member due to a drunk, distracted, or negligent driver in Kentucky, contact the Troutman Law Office. Attorney Matt Troutman will evaluate your case in a free initial consultation.
You may be entitled to compensation for lost income, healthcare expenses, and non-economic damages. Call 859-696-0001 today to discuss your case with an accident lawyer in Lexington.
Read on to learn three startling facts about car accidents in Lexington:
Lexington ranks in the top-five Kentucky cities for alcohol-related crashes.

According to data from the University of Kentucky report, Lexington falls in the top-five cities in Kentucky with the highest percentages of alcohol-related crashes. Data from the Centers for Disease Control and Prevention shows that 2,041 people in Kentucky died in alcohol-related collisions between 2003 and 2012.

Lexington ranks in the top-five Kentucky cities for bicycle accidents.

Even with the proper safety gear, a bicyclist is likely to sustain injuries in a collision with a motor vehicle. In Lexington, there were 305 bicycle crashes between 2008 and 2012.

There were at least 516 motorcycle accidents in Lexington between 2008 and 2012.

Lexington is second only to Louisville in the number of motorcycle collisions between 2008 and 2012. According to Ride Apart, the most common causes of motorcycle collisions include:

Left-turning cars;

Entering a corner too fast;

Hitting gravel when turning a blind corner;

Being cut off by another vehicle;

Riding with negligent bikers; and

Rear-end collisions.
Unfortunately, even the safest motorcyclists, bicyclists, and drivers cannot avoid all collisions. If you were hurt in a crash that another motorist caused, turn to the Troutman Law Office for comprehensive legal guidance.
Matt Troutman has been a practicing personal injury attorney since 1986. Call to schedule a free consultation with an accident lawyer in Lexington. You can learn more about car accident lawsuits by visiting http://car-accident.usattorneys.com/.