MOTORCYCLE ACCIDENT LAWYER, LOUISVILLE, KY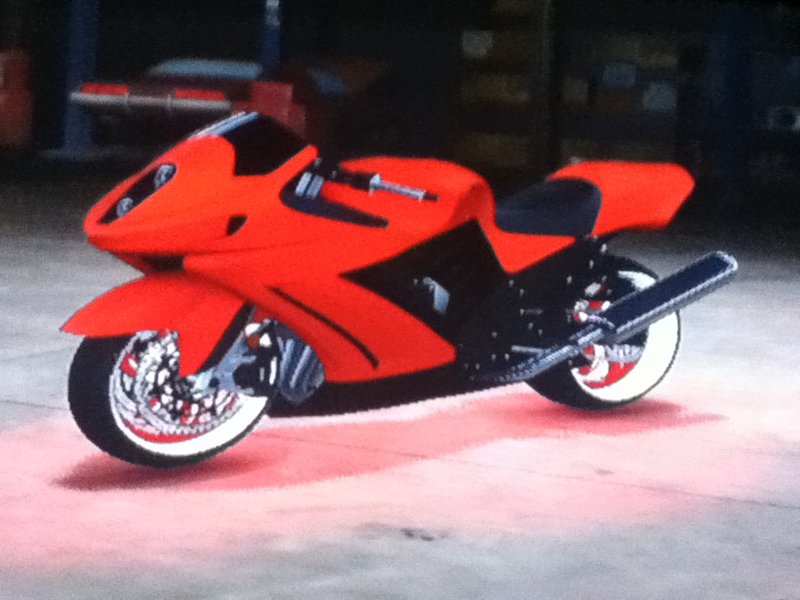 THE TROUTMAN LAW OFFICE KNOWS MOTORCYCLE ACCIDENTS AND HOW TO SERVE MOTORCYCLE ACCIDENT VICTIMS THROUGHOUT THE STATE OF KENTUCKY
As a victim of a motorcycle accident, it is important that you are represented by a lawyer experienced in handling motorcycle accident claims. Fortunately, Matt Troutman of the Troutman Law Office is just such a lawyer. When you work with Mr. Troutman, you not only receive the three benefits of representation listed below, which are specific to motorcycle accident cases — you also receive all of the benefits discussed on the car accidents page.
Most motorcycle accident victims experience severe injuries and it is important to have a motorcycle accident lawyer who will meet with them in their home so that they can continue to recover from their injuries. Matt Troutman of the Troutman Law Office will meet you in your home, at the hospital, or wherever it is most convenient for you. He wants you to focus on your recovery while he works on your claim to make sure your medical bills are paid, your motorcycle is repaired and that you are justly compensated for your lost income and pain and suffering.
The following are 3 (three) specific services you will receive when you are represented by the Troutman Law Office after your motorcycle accident:
1. AN ATTORNEY EXPERIENCED WITH THE DIFFERENT INSURANCE REQUIREMENTS FOR MOTORCYCLES.
The Troutman Law Office knows that motorcycles are not required to maintain Kentucky no-fault insurance and that most people do not purchase underinsured motorist coverage on their motorcycles. Also, the Troutman Law Office is aware that a person's automobile policy may provide some important insurance coverages that will help the victim in a motorcycle accident. This experience can help you receive the most for your injuries.
Since motorcycle are not required to maintain Kentucky no-fault insurance, the statute of limitations on a motorcycle accident claim is one year, which is much shorter than the statute of limitations for an auto accident claim. With such a short statute of limitations, it is important to contact the Troutman Law Office as soon as possible after your accident. You can do so by completing the form located here.
2. AN ATTORNEY WHO UNDERSTANDS THE TYPE OF INJURIES SUSTAINED IN MOTORCYCLE ACCIDENTS.
The Troutman Law Office has experience in recognizing the injuries that frequently occur in a motorcycle accident such as road rash and brain injuries. This helps you because your injuries can be explained and presented more persuasively to the insurance companies, who are paying your claims. It is important that your motorcycle accident attorney be able to understand you and the challenges you will face while presenting your claim to the insurance company and to juries.
3. AN ATTORNEY EXPERIENCED IN HANDLING LIABILITY ISSUES THAT ARE PARTICULAR TO MOTORCYCLE ACCIDENTS.
The Troutman Law Office has experience in proving liability in motorcycle accident cases and in employing accident reconstruction experts to assist in this matter. For example, we have experience locating the owner of a dog and proving liability against the owner of the dog who attacked a motorcyclist. We have experience proving that the construction of a highway median created a hazardous condition for motorcyclists. This is an example of how unique and difficult some motorcycle accident cases can be and this experience will help you in your case.
CONTACT MOTORCYCLE ACCIDENT LAWYER MATT TROUTMAN IN LEXINGTON, LOUISVILLE, AND THROUGHOUT KENTUCKY TODAY TO GET STARTED WITH YOUR CLAIM
You may only have a limited time to file a motorcycle accident claim after you have been injured in a motorcycle accident in Lexington, Louisville, and throughout Kentucky. Under Kentucky law, you may only have one year to file a personal injury claim or lawsuit. It can take your motorcycle accident lawyer some time to research and investigate your case and to present a strong case, so it is important that you seek the assistance of a car accident lawyer as soon as possible after your accident takes place.
Accidents occur for many reasons. Drivers may drink and drive, speed, drive while distracted, drive while fatigued, or break the law while behind the wheel. When drivers make these mistakes, the people who suffer are often innocent victims on the road. Don't suffer in silence. Contact motorcycle accident lawyer Matt Troutman of the Troutman Law Office today at 502-648-9507 for your free case evaluation or submit your case information here.
RELATED LINKS:
Kentucky Motorcycle Headgear Requirements