CAR ACCIDENT LAWYER, LEXINGTON, KY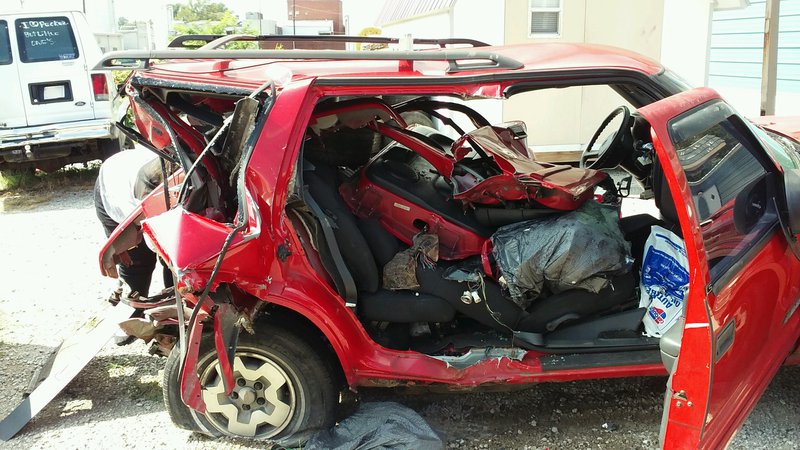 5 WAYS THE TROUTMAN LAW OFFICE SERVES CAR ACCIDENT VICTIMS IN LOUISVILLE, LEXINGTON, COVINGTON, AND THE ENTIRE STATE OF KENTUCKY
If you've been injured in a car accident in Kentucky, you may be facing a range of new challenges. Victims and their families may struggle under the burden of new medical expenses, lost time at work, and pain and suffering. The stress and challenges following a car accident can be immense. The good news is that the law offers important protections to car accident victims who have suffered due to the negligent actions of another driver. You may be entitled to receive money to cover medical bills, lost wages, and pain and suffering damages.
As a victim of an auto accident, it is important that you are represented by a lawyer who is experienced with auto accident claims. The law is so vast and complicated that it is impossible for an attorney to keep up with all the changes in the law unless he concentrates his practice in a particular area. When you retain Matt Troutman of the Troutman Law Office, you will receive the personal attention of an attorney or lawyer who has successfully represented auto accident victims since 1986 and has concentrated his practice in this area of law.
When represented by the Troutman Law Office, you will receive the following Five(5) Benefits of Representation:
1. EXPERT INSURANCE ANALYSIS AND MAXIMIZATION OF INSURANCE BENEFITS.
Depending upon the facts of your particular case, an auto accident can involve property damage insurance, no-fault insurance, worker's compensation insurance, short-term and long-term disability insurance, life insurance, health insurance, liability insurance, uninsured motorist insurance, and underinsured motorist insurance, and it is important that your lawyer and attorney be an expert in these areas. The Troutman Law Office will thoroughly analyze and maximize all your insurance benefits. We can also speak to and correspond with insurance adjusters to help you get the best possible recovery based on your policy. Adjusters sometimes use computer programs and formulas to determine the value of your claim and they may offer you a low initial offer. The Troutman Law Office can work with adjusters to help you get the maximum possible recovery under the law.
2. REPRESENTATION OF YOUR INTERESTS AGAINST ALL POSSIBLE RESPONSIBLE PARTIES.
Depending on the facts of your accident, there may be many possible responsible parties for your injuries and losses. For instance, if a driver was on the job when an accident took place, his or her employer may be responsible for some of the damages. Or, if the person that caused your accident does not have enough insurance to apy your claim then your own insurance company may be responsible for some of your damages through underinsured motorist coverage. The Troutman Law Office can take a close look at the facts of your case and seek damages from all responsible parties.
The Troutman Law Office will contact the various insurance companies to successfully resolve all your claims and you will not have to worry about negotiating or dealing with the insurance companies and other parties in order to resolve all your claims.
3. ACCIDENT INVESTIGATION AND PROOF DEVELOPMENT.
Depending on whether there is a dispute about who is responsible for causing your accident and whether the full extent of your injuries is related to the accident, much work may need to be done to successfully prove that you are entitled to recover damages. The Troutman Law Office will aggressively investigate your claim and obtain the necessary proof to be successful, including the retention of various experts.
4. AGGRESSIVE AND PERSUASIVE ATTEMPTS TO SETTLE YOUR CASE WITHOUT LITIGATION.
Once you have reached your maximum medical improvement in the recovery from your injuries, the lawyers at Troutman Law Office will collect your medical records, police photos, tax records and other documentation necessary to persuasively present your claim and present them to the insurance company in an attempt to settle your case prior to litigation. We understand that everyone wants to resolve their claim without going through the hassle of litigation. Therefore, all efforts are made to resolve your claim without litigation. In many cases, victims and families can recover satisfactory amounts without pursuing litigation in court. A strongly worded demand letter that presents proper proof and evidence for your claim can often save you time and money. However, you'll want a lawyer who isn't afraid to take your claim to court if litigation is necessary. Litigation is a strong strategy when out of court settlements fail.
5. AGGRESSIVE AND PROFESSIONAL LITIGATION SERVICES TO PROSECUTE YOUR CLAIM IN THE QUICKEST AND MOST SUCCESSFUL MANNER POSSIBLE.
If the insurance companies are not willing to pay a fair settlement value for your claim, then the Troutman Law Office will file a lawsuit on your behalf and prosecute your case to fight for the best recovery possible under the law. The Troutman Law Office will handle this litigation personally and will not refer it to another attorney, as is commonly done with some other law firms.
CONTACT AUTO ACCIDENT LAWYER MATT TROUTMAN IN LEXINGTON, LOUISVILLE, AND THROUGHOUT KENTUCKY TODAY TO GET STARTED WITH YOUR CLAIM
You may only have a limited time to file a car accident recovery claim after you have been injured in a car accident in Lexington and Louisville, and throughout Kentucky. Under Kentucky law, you may only have one year to file a personal injury claim or lawsuit. It can take your auto accident lawyer some time to research and investigate your case and to present a strong case, so it is important that you seek the assistance of a car accident lawyer as soon as possible after your accident takes place.
Accidents occur for many reasons. Drivers may drink and drive, speed, drive while distracted, drive while fatigued, or break the law while behind the wheel. When drivers make these mistakes, the people who suffer are often innocent victims on the road. Don't suffer in silence. Contact car accident lawyer Matt Troutman of the Troutman Law Office today at 502-648-9507 for your free case evaluation or submit your case information here.
RELATED LINKS:
Kentucky Motor Vehicles & Traffic Laws
Kentucky Motor Vehicle Licensing Laws