2 YOUNG PEDESTRIANS IN CRITICAL CONDITION AFTER SEPARATE CRASHES IN LOUISVILLE
---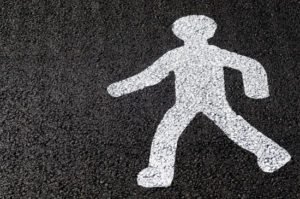 In separate incidents, two children were rushed to hospitals with serious injuries after being struck by vehicles in Louisville, reports WDRB. A 15-year-old boy was hit by a car at 23rd and Broadway after he stepped off a bus and attempted to cross the street. Another child was hit by three different vehicles after running into the road at the intersection of Bricknell Avenue and Taylor Boulevard.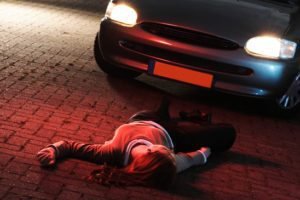 These accidents are tragic reminders that young kids are at a particularly high risk of being injured in pedestrian crashes. Pedestrian injuries are the fifth leading cause of injury-related death in the country for children aged 5 to 19, according to Safe Kids Worldwide.
If your child was hit by a negligent driver in Kentucky, turn to the Troutman Law Office for legal advice. Matt Troutman is a car accident attorney in Louisville who will help you recover the maximum compensation for medical bills and other damages.
Mr. Troutman has been a practicing injury lawyer since 1986. He has the knowledge, resources and courtroom experience to represent your interests.
Call to schedule a free case evaluation. You can also learn more about car accident injury claims in Kentucky by visiting USAttorneys.com.
7 PEDESTRIAN SAFETY TIPS TO TEACH YOUNG CHILDREN
On average, one pedestrian died every two hours in 2013, according to the Centers for Disease Control and Prevention. That year, 4,735 pedestrians were killed in traffic crashes.
Young children accounted for a disproportionately high number of those fatalities. Kids are easily distracted, and they often do not understand how traffic works.
If you have a young child, it is imperative that you teach him or her how to avoid pedestrian crashes. These seven tips are particularly effective:
Look left, right and left again before crossing the street – and keep looking each way until you are safely across;

Do not use your phone or listen to music while walking;

Use sidewalks whenever they are available;

Only cross at intersections;

Avoid walking adjacent to high-traffic roads;

Wear a reflective vest to help other drivers notice you, and carry a flashlight when walking at night; and

Try to walk in a group.
As a parent, you should set a positive example for your children to follow. Always look before crossing, use crosswalks and never engage in distracted behavior when walking near vehicles. If you cannot escort your children, then try to find a responsible adult to supervise them.
Unfortunately, even the most cautious pedestrians can fall victim to drunk, distracted and negligent drivers. If your child was injured in a pedestrian crash in Kentucky, contact the Troutman Law Office.
Matt Troutman is a car accident attorney in Louisville with a reputation for finding success in court. He will help you claim the highest possible compensation for economic and non-economic damages. Call today to schedule a free case evaluation.