3 SIGNS YOUR TEEN IS READY TO DRIVE ALONE
---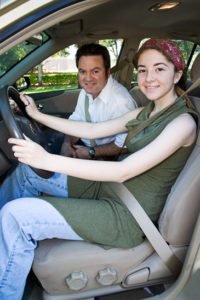 Teaching a teenager to drive is an unsettling experience. It doesn't exactly inspire confidence to see firsthand just how inexperienced and indecisive your teen is behind the wheel, but at some point, he or she will have to drive alone.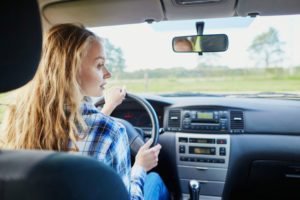 If you're like most parents, then it is not easy to let your teen drive unsupervised. Young, inexperienced motorists account for a disproportionately high number of traffic deaths. Research from the Centers for Disease Control and Prevention shows that 2,270 teens aged 16 to 19 were killed on the road in 2014 – at an alarming rate of six deaths per day.
Despite these foreboding statistics, the fact remains that your teen will eventually have to drive alone. Unfortunately, even the most cautious young drivers can fall victim to drunk, distracted or negligent motorists.
If your child was injured in a car accident, contact the Troutman Law Office. You may be entitled to compensation for medical bills, lost income and non-economic damages.
Matt Troutman is an injury attorney in Lexington who will help you fight for the maximum compensation. Call to schedule a free case evaluation.
3 SIGNS YOUR TEEN IS READY TO DRIVE ALONE
There are very few activities in life that can match the dangers of driving. It takes experience to learn how to anticipate and avoid precarious situations. Perhaps more important, it takes maturity to practice safe driving etiquette.
As such, you should never let your teen drive alone until he or she is ready. Here are three signs that your child can handle the road unsupervised:
Exercises Good Judgment

Many safe driving habits begin outside of the car. If your teen is earning good grades at school and exercising responsible judgment in other aspects of life, then he or she may be diligent enough to drive alone.

Follows Traffic Laws

Many drivers – especially teenagers – believe that speed limits and other traffic laws are unnecessarily strict. However, the logistics behind these laws are complicated, and a teenager who has not experienced dangerous driving situations is likely to break the rules. Do not let your teen drive alone if he or she is violating traffic laws while you are in the vehicle.

Resists Peer Pressure

Most teens are impressionable. If you believe that your teen will speed, drive under the influence of alcohol, or break other traffic laws due to peer pressure, then do not let him or her drive alone.
If you or your teen was injured in a crash that another driver caused, turn to the Troutman Law Office. As your auto accident attorney in Lexington, Matt Troutman will help you pursue justice and compensation from the at-fault motorist.
Matt Troutman will evaluate your case, interview witnesses, gather evidence and handle settlement negotiations on your behalf. If your case goes to trial, Mr. Troutman has the litigation experience to represent your interests in court.
Call to schedule a free case evaluation. You can also visit the USAttorneys website to learn more about car accident injury lawsuits in Kentucky.