5 SAFETY TIPS FOR DRIVING THROUGH HEAVY HOLIDAY TRAFFIC
Dec. 20, 2016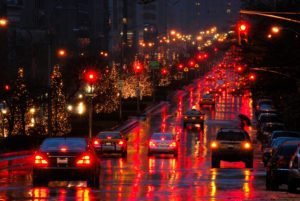 Are you planning to travel by car on Christmas? If you are, then you will have plenty of company: According to the Bureau of Transportation Statistics, the number of road trips increases by 23 percent during the holiday season.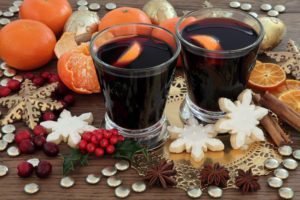 More vehicles on the road means there will be a higher risk of accidents. Unfortunately, traffic congestion is not the only danger. Ice and snow can make the roads slick, and drunk-driving rates are considerably higher during the holidays. According to BACTrack, 45 people died every day on average over the Christmas period between 2001 and 2005.
If you or a loved one suffers an injury due to a drunk, distracted or negligent driver, contact the Troutman Law Office. As your car accident attorney in Louisville, Matt Troutman will help you recover the maximum compensation for medical bills, lost wages and other damages.
Call to schedule a free case evaluation. You can also visit http://car-accident.usattorneys.com/ to learn more about car accident injury claims.
HOW TO STAY SAFE WHILE DRIVING THROUGH HOLIDAY TRAFFIC
With festive light shows, delicious meals and gifts under the tree, Christmas is the perfect time to visit distant loved ones. If you decide to make the trek in your personal vehicle, follow these five steps to avoid accidents in congested traffic:
Avoid driving at times when traffic will be congested. According to TIME, the roads will be packed between 3 p.m. and 6 p.m. The best time to drive is before 11 a.m.;

Monitor the road in front of the leading vehicle so you can anticipate sudden traffic stops;

Maintain a safe following distance of at least three seconds when travelling on the highway. If you are driving through rain or snow, double your following distance to six seconds;

Avoid distracted driving – do not text, eat or drink, adjust your audio or climate controls, or gawk at accident scenes while driving; and

Resist the urge to speed or drive recklessly if you fall behind schedule.
KEEP YOUR DISTANCE FROM DRIVERS WHO APPEAR INTOXICATED
As previously mentioned, the drunk-driving rate will increase over the holiday period. Keep your distance from motorists who show one of these signs of intoxication:
Almost hitting the curb;

Stopping well before or after a stop line;

Forgetting to use turn signals;

Using the wrong turn signal;

Driving at night with the lights off; or
Unfortunately, no matter how safe you are behind the wheel, nobody can control the actions of other motorists. If you suffer an injury due to a negligent driver during your Christmas vacation, contact the Troutman Law Office.
Matt Troutman is a car accident attorney in Louisville who will gather evidence, interview witnesses, assess the police report and doctors' records, and aggressively represent your interests. If your case goes to trial, Mr. Troutman has the litigation experience to find success in court. Call to schedule a free case evaluation.