5 TIPS TO HELP YOU TAKE PHOTOS OF A CAR ACCIDENT SCENE
---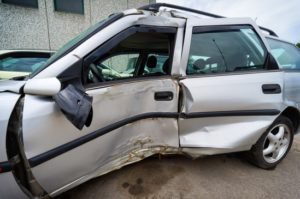 Most drivers have little to no understanding of the personal injury claims process until they have experienced the proceedings firsthand. If you suffered a permanent disability or if you lost a family member in a car accident, it is likely that the at-fault driver or the insurance company will deny liability due to the exorbitant amount of damages that you incurred.
If this happens, the success of your claim will hinge on the strength of your evidence. Photographs of the crash scene can be invaluable evidence to prove negligence and liability. They can tell the story of how your crash occurred and allow an accident reconstruction expert to create an accurate timeline of events.
If your crash happened in Kentucky, contact the Troutman Law Office. Matt Troutman is an injury attorney in Lexington who will help you gather evidence and fight for the maximum compensation. Call today to schedule a free initial consultation.
Let's examine five tips to help you take photos of a car accident scene:
Activate Your Camera's Timestamp Function

The timestamp function will record the date and time of the photos. This will help your attorney understand when the crash occurred and the chronology of events.

Take Wide-Angle Shots That Show the Positions of Vehicles

Wide-angle shots that show the positions of vehicles may support your version of how the accident happened. If the incident occurred at an intersection, be sure to capture intersection crosswalks, stop lines, traffic lights, and other visual elements so your attorney has an accurate understanding of the positions of vehicles after the crash.

Take Photos of Injuries and Property Damage

Sometimes insurance companies argue that a claimant's injury or property damage did not occur during the accident. This is common when plaintiffs wait too long to file their claims. If this happens, you can tie your injuries and property damage to the collision using photos taken after the crash.

Take Wide-Angle and Close-up Pictures of Skid Marks

According to the National Highway Traffic Safety Administration, nearly one-third of all traffic fatalities in 2012 involved speeding. If your crash occurred because the at-fault driver was speeding, your attorney may be able to support your claim by showing photos of skid marks.

Take Pictures of Traffic Signs

Be sure to take pictures of traffic signs in case the at-fault driver ran a stop sign, broke the speed limit, or violated another traffic law before your collision.
Proving negligence, liability, and the value of your damages after a serious accident often involves an uphill legal battle. Matt Troutman understands the tactics that insurance companies use to deny and undervalue claims, and he will use that knowledge to help you fight for the maximum compensation.
Call to schedule a free consultation with an auto accident lawyer in Lexington. Visit USAttorneys.com to learn more about personal injury claims in Kentucky
Tags: auto accident lawyer, Injury attorney, Lexington, Troutman Law Office
Posted in Post