6 STEPS TO TAKE IMMEDIATELY AFTER A TRACTOR-TRAILER CRASH
---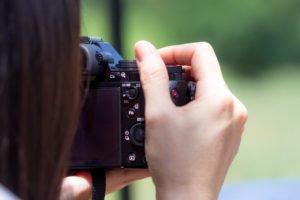 Confusion, anxiety, anger – these are just a few of the emotions that are common after truck accidents. Although it may seem impossible to remain calm, it is important to remember that one misguided statement or action at the crash scene could prevent you from recovering fair compensation for property damage, medical bills, lost wages, and other expenses.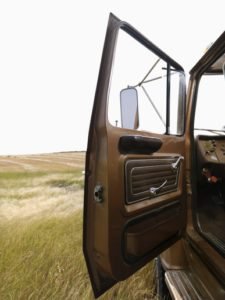 If you were injured by a negligent truck driver in Kentucky, contact the Troutman Law Office. Matt Troutman is a Lexington personal injury lawyer who will answer your questions and guide you through the claims process.
Mr. Troutman will help you avoid mistakes such as unknowingly admitting fault, accepting a low settlement, or putting off a doctor's evaluation. He has been representing the injured since 1986.
Call to schedule a free case evaluation. You can also visit http://truck-accident.usattorneys.com/ to learn more about personal injury lawsuits.
WHAT STEPS SHOULD I TAKE AFTER AN 18-WHEELER ACCIDENT IN KENTUCKY?
Truckers tend to have more experience behind the wheel than other motorists, but that certainly does not make them immune to accidents. According to the Insurance Institute for Highway Safety, at least 3,852 people died in large truck wrecks in 2015, which marked a 22-percent increase compared to 2009. Most of the victims in these crashes – approximately 69 percent – were occupants of passenger vehicles.
No matter how responsible you are while driving, all it takes is one drowsy, distracted, or negligent trucker to cause a serious accident. As such, it is important that you know what to do at the crash scene so you can put yourself in a favorable position to make a claim.
The following six tips could be the difference between recovering fair compensation and paying your damages out of pocket after a truck wreck:
Call law enforcement, and when an officer arrives, request that he or she creates an accident report;

Take photos of the crash scene that show any injuries, property damage, traffic signs, and the positions of vehicles. Remember to activate your camera's timestamp function to record the date and time;

Write down the names, email addresses, and phone numbers of any witnesses. Your truck accident attorney may use their testimonies to support your claim;

Record the truck's DOT number and the driver's insurance details;

Visit a doctor as soon as possible after the crash; and

Consult a personal injury lawyer who has experience litigating truck accident injury lawsuits.
It is imperative that you do not put off your legal consultation. If you wait too long, important evidence may disappear; for example, many commercial trucks have electronic control modules that record data about the driver's high speed, average speed, brake use, and hours on the road. If your attorney can obtain the ECM data, it may be useful for proving negligence and liability.
Matt Troutman is a personal injury lawyer in Lexington who will help you fight for the maximum payout. Don't let the insurance company bully you into accepting a low settlement. Call today to schedule a free initial consultation.