7 QUICK TIPS TO ENSURE A SAFER HALLOWEEN – LOUISVILLE ACCIDENT ATTORNEY INSIGHTS
Oct. 24, 2016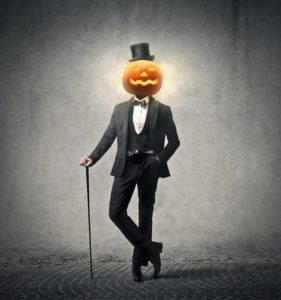 Unattended candles, dangerous costumes, combustible decorations – Halloween night is rife with hazards. The deadliest threat, however, are drunk drivers.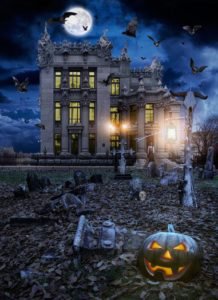 Many adults choose to celebrate Halloween with a few drinks. Unfortunately, drunk driving rates spike on October 31 – and young, distracted children are particularly vulnerable to pedestrian accidents.
According to the U.S. Census Bureau reports, more than 40 million child pedestrians aged 14 and younger went trick-or-treating in 2014. Sadly, the Centers for Disease Control and Prevention reports that child pedestrians are four times more likely to die on Halloween than on any other night of the year.
If your child sustains an injury due to a drunk, distracted or otherwise negligent driver on Halloween, turn to the Troutman Law Office. Matt Troutman is a personal-injury lawyer in Louisville who will help you pursue justice and compensation from the at-fault motorist.
You may be entitled to compensation for medical bills and other damages. Call to schedule a free case evaluation. You can also visit USAttorneys.com to learn more about car accident injury claims in Kentucky.
7 TIPS TO KEEP YOUR CHILDREN SAFE ON HALLOWEEN
Children look forward to Halloween with unrivaled anticipation. Maybe it's the spooky costumes, or perhaps it's the joy of stuffing a bag full of candy, or taking over the neighborhood with friends.
The 31st of October is a favorite day on most kids' calendars, but the holiday comes with inherent dangers. Many children do not understand how traffic works, and they are easily distracted by the excitement of trick-or-treating. Some choose to wear dark costumes that are not easily visible to drivers.
These and other factors contribute to serious injuries on Halloween. If your kids are trick-or-treating, it is essential that you are proactive about keeping them safe. These seven tips will help your children avoid accidents and injuries:
Recruit a trustworthy adult to accompany any children who are under the age of 12;

Plan the trick-or-treating route ahead of time;

Remind your children that they should always walk on the sidewalk when one is available;

Make sure your kids carry a flashlight so they can notice tripping hazards and be more visible to drivers;

Make sure your children know when to be home;

Make sure your kids know how to cross the road safely – make eye contact with drivers, and look left, right and left again before entering the street; and

Add reflective tape to your kids' costumes so they are more visible to drivers.
If the worst happens and your child suffers an injury on Halloween, turn to the Troutman Law Office. An accident attorney in Louisville will evaluate your case to determine if you have grounds for a claim.
Matt Troutman will help you pursue the highest possible settlement, and if your case goes to trial, he has the litigation experience to represent your interests in court. Call to schedule a free case evaluation.