AUTO ACCIDENT LAWYER REMINDS AUTO ACCIDENT VICTIMS THAT STACKING OF UNDERINSURED MOTORIST POLICIES STILL OCCURS IN KENTUCKY.
---
As an auto accident lawyer since 1986, I remember that until several years ago, victims of auto accidents, truck accidents and motorcycle accidents occurring in Kentucky were able to stack underinsured motorist policies, but due to changes made to these policies by most insurance companies, stacking rarely occurs today.
Underinsured motorist policies provide insurance coverage for auto accident victims injured by people with insufficient insurance to pay the damages suffered by the victims. It is one of the most valuable types of insurance I can recommend to you to buy because most people causing accidents in Kentucky do not have sufficient liability insurance to satisfy the victim's claims. 15 years ago, the insurance companies wrote these policies as individual policies and charged separate premiums for each coverage regardless of the number of automobiles owned by the victim.
The Kentucky courts ruled in 1993 that if the insurance company charged a separate premium for each policy of underinsured motorist coverage on each vehicle owned by the victim, then the victim was entitled to stack the underinsured motorist coverage on each vehicle. In other words, if you were seriously injured in an auto accident and your damages were $150,000.00 and the person who caused your accident only had $50,000.00, I, as your auto accident lawyer, could make an underinsured motorist claim against your own insurance company for the $100,000.00 you did not receive from the person causing your accident. If you owned 2 vehicles at the time of the accident with $50,000.00 in underinsured motorist coverage, you could stack the two policies and receive $100,000.00 from your own insurance company.
After the Kentucky courts created the stacking law described above, most insurance companies simply changed the way they wrote their policies in order to prevent stacking. They began charging a single premium for underinsured motorist coverage no matter how many cars the insured owned. This change means that most underinsured motorist policies in Kentucky are not stackable anymore. However, an auto accident lawyer should always check to make sure his clients' policies are written with a single premium.
Recently, as an auto accident lawyer for the estate of a man who was tragically killed in an auto accident, I conducted my routine check of his underinsured motorist policies and I found that he had been charged separate premiums for underinsured motorist coverage on his two vehicles. The insurance company was AAA insurance company and it is my assumption that AAA does not write a lot of policies in Kentucky and, therefore, was not aware of the Kentucky law allowing stacking. The estate was able to collect an additional $50,000.00 due to stacking. If you have been injured in an accident and need your underinsured motorist policies reviewed, please contact Matt Troutman at the Troutman Law Office. You can call Matt directly or email him at troutlaw3550@gmail.com.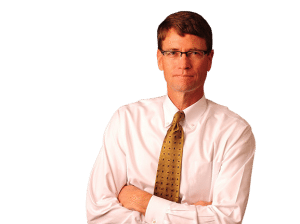 Helpful Links:
Kentucky Motor Vehicle & Traffic Laws
Kentucky Motor Vehicle Licensing Laws
Related Links: