BOWLING GREEN CAR ACCIDENT LAWYER EXPLAINS HOW YOU KNOW IF YOU ACHIEVED A GOOD RESULT IN YOUR AUTO ACCIDENT CLAIM?
---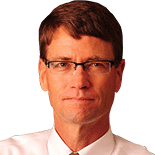 The goal for the Bowling Green Car Accident Lawyer is to obtain the most money from the at-fault insurance company as possible for his or her client, but is the most amount of money the only way to evaluate the result in the case?
If obtaining the most amount of money possible was the only goal of a settlement, then most personal injury cases would have to be tried before a jury and not settled because a settlement necessarily means a compromise. In a settlement, both parties are attempting to guess at what amount a jury would award for the claim of the injured party and if the parties disagree on that amount, then a settlement represents a compromise. Normally, most parties do not want to have to go through the stress and risk of a trial and, therefore, a GOOD RESULT is the most money the insurance company is willing to pay to avoid the trial. Only when the amount offered by the insurance company is insultingly low do clients want to try their cases.
Other factors determine a GOOD RESULT and they include the time required to obtain the settlement, being informed by the attorney of the progress of the case as it unfolds and allowing the client to make a decision on settlement with the advise of the attorney.
At the Troutman Law Office, the goal is to obtain a GOOD RESULT in every case. If you would like a FREE case evaluation of your car accident claim, contact Bowling Green Car Accident Lawyer Matt Troutman of the Troutman Law Office by calling him or by clicking here. Mr. Troutman will meet with you personally in your home and aggressively pursue a GOOD RESULT in your case.