BOWLING GREEN CAR WRECK LAWYER SAYS A CLAIM FOR EMOTIONAL DISTRESS REQUIRES PHYSICAL CONTACT IN NEGLIGENCE CASES
---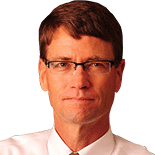 As a Bowling Green Car Wreck Lawyer representing victims of auto accidents, motorcycle accidents and truck accidents, I have had many clients ask if a claim can be made for the emotional or psychological impact that witnessing an accident may have upon them. For instance, a parent watching their child burn to death in an automobile on fire due to a vehicle design defect or a parent watching their child be killed by a truck as the child attempts to cross the road. Certainly these events could cause the parent significant psychological problems, but can they make a claim against the negligent party for these psychological problems?
A person who suffers from emotional and psychological damage as the result of witnessing a horrific accident cannot make a claim for that injury unless there is physical contact between the person making the claim and the person causing the horrific event. If the outrageous event is intentionally caused, then there is no physical contact requirement. An example of intentional infliction of emotional distress would be someone killing a friend or relative in front of someone else.
The claim for emotional distress is similar to the claim for pain and suffering in that it requires physical contact. In Kentucky, a claim for pain and suffering cannot be made unless the medical expenses exceed $1,000.00. If you need representation regarding a motor vehicle accident, please do not hesitate to contact Bowling Green Car Wreck Lawyer Matt Troutman of the Troutman Law Office. Call Matt directly or by email at troutlaw3550@gmail.com for your FREE case evaluation.
Helpful Links:
Kentucky Motor Vehicle & Traffic Laws
Kentucky Motor Vehicle Licensing Laws
Related Links: