CAR "FULL OF TEENAGERS" HITS AND INJURES MOTORCYCLIST IN LEXINGTON
---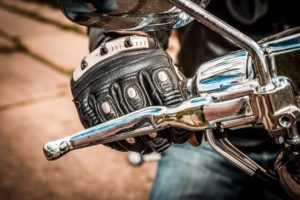 WKYT reports on a recent collision that injured a motorcyclist. According to authorities, a car full of teenagers hit the motorcyclist at the intersection of South Limestone and Vine Street.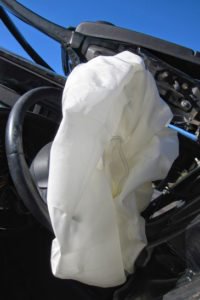 The collision occurred at around 5:30 p.m. Police say the injuries are not life threatening.
TEEN DRIVERS ARE MORE LIKELY TO CRASH WHEN TRANSPORTING PASSENGERS
According to Teen Driver Source, teenagers are three times more likely to be involved in a fatal accident when they are transporting two peer passengers. The reason? Teens are already prone to driver errors due to their inexperience, and passengers can deter their focus from the road. Teens are also more likely to break traffic laws when transporting a peer passenger.
If you were injured in a collision that a teenage driver caused, you may be entitled to compensation for lost income, medical bills, and non-economic damages. Attorney Matt Troutman can evaluate your case, gather evidence, calculate your damages, and help you fight for the maximum payout.
Mr. Troutman has been a practicing injury attorney since 1986, and he has the knowledge, resources, and litigation experience to represent your interests. Call to schedule a free consultation with a Lexington auto accident attorney from the Troutman Law Office.
2,270 TEENS BETWEEN THE AGES 16 AND 19 DIED IN TRAFFIC ACCIDENTS 2014
This statistic was published by the Centers for Disease Control and Prevention, and it makes traffic accidents the leading cause of death for teenagers in the United States. The vast majority of these collisions involved driver errors such as texting, speeding, or driving under the influence.
If your teen is a newly licensed driver, there are several apps available that allow you to monitor his or her driving behavior. According to Parent Map, three of the most popular are:
Canary: Canary will send you an alert if your teen violates curfew, breaks the speed limit, or uses his or her cell phone behind the wheel.

AT&T Drive Mode: This is a free app that was designed to prevent distracted driving. When the vehicle is in motion, AT&T Drive Mode automatically deactivates text message alerts. You will receive a notification if your teen disables the app.

Hum by Verizon: This app will allow you to track your teen's location and behavior. You can set boundary alerts and download activity reports.
Unfortunately, even the most responsible teens are prone to mistakes behind the wheel due to their inexperience. If you were injured in a crash with a teen driver, contact the Troutman Law Office.
Matt Toutman will help you navigate the claims process and fight for the maximum settlement. If your case goes to trial, Mr. Troutman has the litigation experience to represent your interests in court.
Call today to schedule a free initial consultation with a personal injury lawyer in Lexington. If you would like to learn more about car accident claims in Kentucky, visit USAttorneys.com.