FLORENCE CAR ACCIDENT LAWYER ADDRESSES THE ISSUE OF WHETHER KENTUCKY NO-FAULT INSURANCE COVERS SOMEONE INJURED IN ANOTHER PERSON'S VEHICLE?
April 28, 2015
[back to index]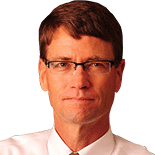 If you are injured while occupying another person's vehicle and that vehicle does not have insurance, you can make a claim with your own no-fault carrier even though your vehicle was not involved in the accident. As a Florence Car Accident Lawyer for over 29 years, I know that the Kentucky no-fault statute allows you to use your no-fault as a back-up policy, if the vehicle you are in is not insured. Of course, if the vehicle you occupied at the time of the accident was insured, then you would use that vehicle's no-fault insurance.
The ability to use your vehicle's no-fault coverage as a back-up will not likely apply if you are riding a motorcycle because most car insurance policies have an exclusion for motorcycles. You will need to have the Florency car accident lawyer review your automobile insurance policy carefully.
If you occupy an uninsured car that is owned by someone else and you do not own a vehicle or live in a home where someone owns a vehicle, you can obtain no-fault coverage through the assigned claims plan. The assigned claims plan is designed to cover loopholes in the no-fault system. One of those loopholes is when someone is an occupier of an uninsured vehicle and does not own a vehicle.
The Kentucky no-fault laws are complicated, which is why it is important that you contact a Florence Car Accident Lawyer like Matt Troutman who has handled car accident claims in the Florence area. You can speak directly to Matt by calling 859-696-0001 by email at troutlaw3550@gmail.com. Call now and win against the insurance companies.
Helpful Links:
Kentucky Motor Vehicle & Traffic Laws
Kentucky Motor Vehicle Licensing Laws
Related Links: