HOW SHOULD I TAKE PHOTOS OF AN ACCIDENT SCENE? 5 TIPS FROM A LOUISVILLE INJURY ATTORNEY
---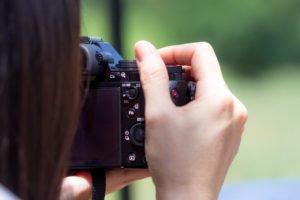 Every car wreck is stressful – even when the property damage is minor. When a crash causes injuries, it is easy to panic and nearly impossible to still your nerves and remain calm. It is important to remember, though, that your actions in the aftermath of a collision may affect your ability to make a successful personal-injury claim.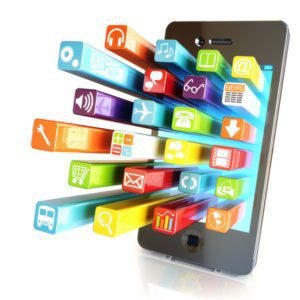 The claims process begins well before you contact your insurance provider; it starts at the crash scene. You will need to collect evidence to prove negligence, liability and damages – which will be particularly important if the at-fault party denies liability or the insurance company refuses to cooperate.
Photos of the crash scene can be incredibly valuable as evidence in a personal-injury claim. They tell the story of how the accident happen, capturing details about the cause, time, date, people involved, property damage and injuries.
Next time you are in a crash, keep these five tips in mind:
Use your camera's geo-tagging and timestamp functions;

Take photographs of injuries and property damage;

Take photos of skid marks;

Capture photographs of traffic signs and traffic lights;

And step back to capture a wide-angle view of the scene.
If you were injured by a negligent driver in Kentucky, contact the Troutman Law Office. Matt Troutman is a car accident lawyer in Louisville who will evaluate your crash to determine if you have grounds for a claim. You may be entitled to compensation for lost income, medical expenses and noneconomic damages.
Call to schedule a free case evaluation. You can also learn more about personal-injury lawsuits in Kentucky by visiting http://car-accident.usattorneys.com/kentucky/.
Here are five tips for capturing accident scene photographs:
Use Your Camera's Geo-Tagging and Timestamp Functions

Most modern cameras and cell phones allow you to take pictures with a timestamp that records the time and date of the photos. Some also record GPS information with the picture, which will show the exact location where you took the photo.

Take Pictures of Injuries and Property Damage

The American Automobile Association recommends that accident victims take photographs of property damage and injuries. These will help your injury attorney tie your damages to the crash.

Capture Photos of Skid Marks

Photographs of skid marks often provide insight into the cause of a collision. For example, they might help your car accident lawyer prove that the at-fault driver was speeding or breaking other traffic laws.

Take Pictures of Traffic Signs

Take photographs of traffic signs, intersections and any traffic markers on the road. Your injury attorney may use these to prove negligence.

Take Wide-Angle Shots of the Accident Scene

Ephotozine.com recommends that drivers do not use wide-angle lenses to capture accident scenes; these may distort the images and compromise their value. Rather, take a few steps back and shoot photos of the entire crash scene.
If you suffered an injury due to a drunk, distracted or otherwise negligent driver, contact the Troutman Law Office. Matt Troutman is a Louisville injury attorney who will help you fight for the maximum compensation.
Mr. Troutman has successfully handled claims involving auto accidents, defective products, wrongful death and other types of injury. Call to schedule a free case evaluation.