HOW TO AVOID MOTORCYCLE COLLISIONS WHEN RIDING IN HEAVY TRAFFIC – 3 TIPS FROM A LOUISVILLE ACCIDENT LAWYER
---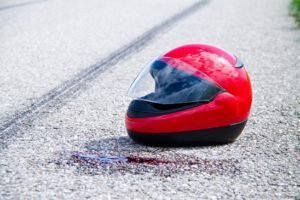 Riding a motorcycle is a quick and efficient way to commute, and it can be particularly convenient in congested traffic. Unfortunately, riding in rush hour is dangerous, and even a minor accident is likely to cause injuries.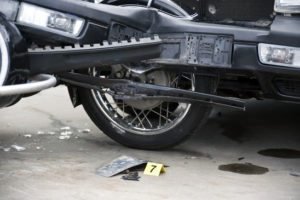 Drivers in heavy traffic often grow impatient and behave erratically. They might forget to check their blind spots or use their turn signals as they weave through vehicles. Some motorists use their cell phones to pass the time. All of these behaviors can contribute to motorcycle accidents.
Although you cannot control how other drivers act on the road, these three tips can reduce your risk of crashing when riding in congested traffic:
Maintain a safe following distance;

Anticipate other drivers' actions;

And ride defensively.
If you were injured by a negligent driver in Kentucky, contact the Troutman Law Office. Matt Troutman is an accident lawyer in Louisville who can evaluate your crash to determine if you have grounds for a claim. You may be entitled to compensation for lost income, medical expenses and noneconomic damages.
Call to schedule a free case evaluation. You can also learn more about injury claims in Kentucky by visiting USAttorneys.com.
Here are three safety tips for riding a motorcycle in traffic:
Maintain a Safe Following Distance

Just because traffic is slow does not mean you should tailgate other vehicles. Try to leave at least three seconds of distance between your bike and the car in front. Extend that distance to six seconds when riding in poor weather.

Anticipate Other Drivers' Actions

As Motorcyclist Online explains, all riders should know how to anticipate the actions of other drivers and pedestrians. You can usually predict what drivers are going to do by watching their heads.

A driver might turn his or her head in the direction that he or she intends to move. You may also see a motorist check his or her mirrors before changing lanes. This can happen abruptly in heavy traffic, so always monitor the actions of other drivers when riding in rush hour.

Ride Defensively

Do not expect drivers to behave in a responsible and considerate way – especially in congested traffic. Defensive riding is the most effective approach to avoiding crashes during rush hour. Here are a few guidelines to keep in mind:

Pay attention to changing traffic patterns.

Plan an escape route.

Ride at an appropriate speed.

Stay focused and do not succumb to distractions.

And make riding safety your number one priority.
If you suffered an injury due to a drunk, distracted or otherwise negligent driver, contact the Troutman Law Office. Matt Troutman is a Louisville accident attorney who will help you fight for the maximum compensation.
Mr. Troutman has successfully handled claims involving motorcycle accidents, defective products, wrongful death and other types of injury. Call to schedule a free case evaluation.