HOW TO IDENTIFY AND AVOID DRUNK DRIVERS ON SUPER BOWL SUNDAY
---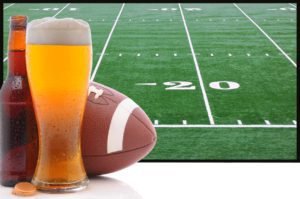 Super Bowl Sunday is more than just the grand finale of the NFL season; it's the perfect time to eat delicious food and bond with friends and family. Unfortunately, drunk-driving rates spike after the Big Game, and even if you remain sober, your risk of crashing will increase on Super Bowl Sunday.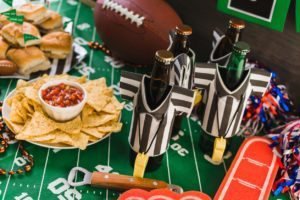 According to a study published in The New England Journal of Medicine, car crash rates jump by 70 percent in the hour that follows the Super Bowl. If you intend to drive after the game, it is essential that you look out for drunk drivers.
Unfortunately, some accidents are unavoidable. If you are injured by an impaired motorist on Super Bowl Sunday, contact the Troutman Law Office.
Matt Troutman is a personal-injury attorney in Lexington, Kentucky who will help you fight for the maximum compensation. The at-fault driver may be liable for your medical bills, lost income and non-economic damages. Call 502-805-0321 to schedule a free case evaluation.
11 SIGNS THAT INDICATE A DRIVER IS DRUNK
Despite awareness campaigns that advertise the dangerous effects of alcohol on driving performance, an alarming number of motorists still choose to drink before getting behind the wheel. According to the National Highway Traffic Safety Administration, drunk-driving fatality rates rose 3.2 percent from 2014 to 2015.
Although the best way to avoid a drunk-driving crash is to remain sober, you cannot control the actions of other motorists. As such, it is essential that you watch out for these signs that other drivers are impaired – especially on Super Bowl Sunday:
Swerving;

Straddling the lane marker;

Nearly striking the curb;

Making wide turns;

Drifting onto the shoulder;

Driving on the wrong side of the road;

Driving much faster or slower than the speed limit;

Tailgating;

Recklessly overtaking other vehicles;

Abnormal braking patterns; or

Driving at night with the headlights turned off.
3 STEPS TO TAKE IF YOU SPOT A DRUNK DRIVER
Reporting a drunk driver could save that driver's life, as well as the lives of other road users. Follow these three steps if you suspect that a motorist is intoxicated:
Keep your distance from the vehicle – do not try to stop it;

Write down the color, make and model of the vehicle, as well as the license plate tag; and

Pull over to a safe location and call 911.
If your Super Bowl celebration ends with a drunk-driving wreck, contact a Lexington car accident lawyer from the Troutman Law Office. Matt Troutman will evaluate your crash, gather evidence, interview witnesses, and help you claim the maximum compensation.
Mr. Troutman has been a practicing lawyer since 1986. If your case goes to trial, he has the litigation experience and resources to represent your interests in court.
Call to schedule a free case evaluation. You can also visit http://drunk-driving-accident.usattorneys.com/kentucky/ to learn more about drunk-driving injury lawsuits in Kentucky.