INJURY ATTORNEY WARNS THAT ATTORNEYS MAY NOT LOAN MONEY TO CLIENTS.
---
Kentucky Ethics Rule 3.130(1.8(e)) prohibits injury attorney from loaning or otherwise providing financial assistance to clients except that he or she may advance court expenses and limited claim expenses. Victims of car accidents, motorcycle accidents and truck accidents often struggle financially after the accident because their injuries prevent them from working. Injury victims can borrow money from banks or other institutions, but not from their lawyers. The reasons that injury attorneys cannot provide financial assistance to their clients include that (1) these loans can negatively affect the attorney's ability to properly advise and represent the client; (2) Attorneys could effectively buy cases and (3) it would allow lawyers to act as banks and not be properly regulated by the federal government. The Troutman Law Office will assist the client in recovering any insurance benefits due him or her to offset financial difficulties and will aggressively pursue the case to obtain the best and quickest resolution possible.
INJURY ATTORNEY MAY REFER CLIENT TO INJURY LOAN COMPANIES
An injury attorney may refer a client to a separate company that makes loans to accident victims. These loans are high interest by nature and should be avoided, if possible. If you are considering one of these loans, there are some facts that you need to understand: 1. High Interest will be charged and these companies are not regulated by the federal government like banks and other lending institutions; 2. The Injury Attorney must sign a contract to repay the loan out of the settlement, which can significantly reduce the amount of your settlement; 3. Make sure that you clearly understand how much you will have to pay after 3 months, 6 months and 9 months in order to have a clear understanding of what you will have to pay in interest and fees; and 4. Determine if the loan is written so that if you do not prevail in your case that you will not have to pay back the loan.
CONTACT INJURY ATTORNEY MATT TROUTMAN FOR FREE CASE EVALUATION
If you have been injured in an accident as a result of the negligence of another, contact Matt Troutman at the Troutman Law Office and he can help you win against the insurance companies. You can call Matt directly or by email at troutlaw3550@gmail.com for your free case evaluation.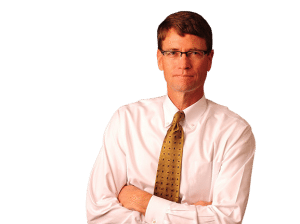 Related Links: