LEXINGTON AUTO ACCIDENT ATTORNEY EXPLAINS THE OPTIONS YOU HAVE WHEN THE INSURANCE COMPANY WILL NOT OFFER A REASONABLE AMOUNT OF MONEY TO SETTLE YOUR CLAIM.
---
[back to index]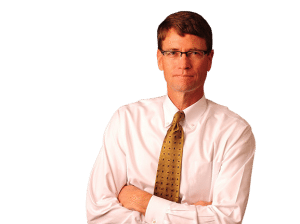 I am sure it is not surprising to any auto accident victim that the at fault insurance company may not offer a reasonable amount to settle their claim. As a Lexington Auto Accident Attorney since 1986, I have handled 1000s of cases and received many unreasonable offers from insurance companies. There are certain types of claims that lend themselves to low settlement offers and there are certain insurance companies that are characterized by unreasonable offers. If you are faced with an unreasonable offer, what options will you have available to you?
First, you can file a lawsuit. If you file a lawsuit, you are likely to receive an offer greater than the offer made prior to the lawsuit being filed. However, you will also incur litigation costs that will reduce your net recovery and you will receive your recovery later in time. If you have a case that is reasonably worth $15,000 and you receive an offer of $8000 prior to litigation and then received an increased offer of $12,000 during litigation, the question becomes- is it worth it? Is the extra $4000 worth the extra time and extra costs incurred? Some times it is and some times it is not.
Secondly, you can accept the offer made prior to litigation. This option allows you to conclude the claim process quickly and put money in your pocket.
Thirdly, you can wait. This strategy puts some amount of pressure on the insurance company, because the adjuster is evaluated not just on how little he or she pays per claim, but, also, on how quickly he or she can resolve claims. Therefore, the adjuster may be willing to offer more money to remove the case after a period of waiting.
It is not easy to determine which of the 3 strategies you should employ in your particular case. You will need the counsel of an experienced Lexington Auto Accident Attorney to determine which strategy is best for you. If you need help, contact Lexington Auto Accident Attorney Matt Troutman of the Troutman Law Office for a free case evaluation. Call Matt directly or by email at troutlaw3550@gmail.com for your FREE case evaluation.
Helpful Links:
Kentucky Motor Vehicle & Traffic Laws
Kentucky Motor Vehicle Licensing Laws
Related Links: