LEXINGTON BRAIN INJURY ATTORNEY ANSWERS THIS QUESTION -DO INSURANCE RATES GO UP IF YOU MAKE AN AUTO ACCIDENT CLAIM?
---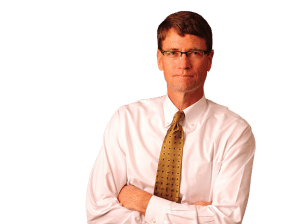 Many motor vehicle accident victims are concerned about their vehicle insurance rates being raised if they make an injury claim even when they are not at fault. Generally speaking, your insurance rates are not going to go up if you are not at fault in the accident. Of course, insurance rate raise annually due to inflation and other factors, but what we are addressing here is the raising of rates due to making claims. Kentucky has a law prohibiting auto insurance companies from raising their rates due to a claim when the person is not at fault. (KRS 304.20-045). If your auto insurance company raises your rate, you can file a complaint with the insurance commissioner who may fine the company for their actions. Click here for the complaint form. Despite this law, I see many people who are reluctant to make uninsured motorist claims and underinsured motorist claims against their own insurance company for fear that the rates will go up. Additionally, I see a lot of people who are afraid to make these claims if they are not the named insured under the policy. For example, if you are living in the household of someone who owns a motor vehicle that was not even involved in the motor vehicle accident, you may be able to claim underinsured motorist and uninsured motorist benefits under that policy, but people are reluctant to make that claim because the policyholder is fearful that his or her insurance rates will go up.
FIND ANOTHER INSURANCE COMPANY
If you watch television, you are aware that there are many insurance companies trying to obtain your business and offering you a significant reduction in your premiums. Do not be afraid to switch insurance companies because there are many competing for your business. Many of us live in fear of making a claim and having to pay more for insurance premiums when the reality is there are many insurance companies out there waiting to give you a discount to obtain your business. If you are not at fault in the accident, do not live in fear about your premiums going up!
CONTACT LEXINGTON BRAIN INJURY ATTORNEY MATT TROUTMAN
If you have been injured by the negligence of someone else in an auto accident, motorcycle accident or truck accident, contact Matt Troutman of the Troutman Law Office and receive your free case evaluation. Call Matt directly or by email at troutlaw3550@gmail.com by clicking here for the free case evaluation form.
Related Links: