LEXINGTON CAR INJURY ATTORNEY REVEALS THAT KENTUCKY NO-FAULT PAYS FOR REPLACEMENT SERVICES IN ADDITION TO MEDICAL EXPENSES AND LOST WAGES.
---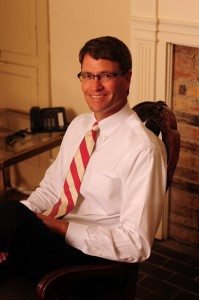 Most people, who have been injured in a car accident, quickly learn that Kentucky no-fault insurance pays for medical expenses and lost wages up to $10,000, but most people fail to learn that Kentucky no-fault also pays for replacement services. Louisville car injury attorney, Matt Troutman, wants you to understand that you can be reimbursed for replacement services in the event that you had this type of claim in your accident.
KRS 304.39–-020(4) defines "replacement services loss" as follows: "expenses reasonably incurred in obtaining ordinary and necessary services in lieu of those the injured person would have performed, not for income but for the benefit of himself or his family, if he had not been injured." Examples of replacement services include most any service someone performs around his or her house that he or she cannot do as a result of the injuries suffered in the car accident such as mowing the lawn, house cleaning, laundry and etc. Once a car accident victim incurs replacement services loss, he or she will be required to pay for the service and then seek reimbursement from the no-fault carrier. Since you must first pay for the service before obtaining reimbursement, many car accident injury victims do not make this claim.
A replacement of services loss claim also includes services lost by the survivors of someone killed in a car accident. This claim is called "survivors replacement services loss." To learn more about what claims you can make as a result of a car accident, contact Lexington car injury attorney Matt Troutman. To learn more about Kentucky no-fault, also called PIP, click on the link below.
CONTACT LEXINGTON CAR INJURY ATTORNEY, MATT TROUTMAN, FOR YOUR FREE CASE EVALUATION!
If you are the victim of the negligence of another in an auto accident, motorcycle accident, or truck accident, contact Lexington car injury attorney Matt Troutman of the Troutman Law Office for your free case evaluation. You can call Matt direclty or by email at troutlaw3550@gmail.com or by completing the free case evaluation form on this page.
Helpful Links:
Kentucky Motor Vehicle & Traffic Laws
Kentucky Motor Vehicle Licensing Laws
Related Links: