LEXINGTON MOTORCYCLE ACCIDENT LAWYER SAYS THAT IF YOU HAVE BEEN INJURED IN A MOTORCYCLE ACCIDENT, DON'T FORGET TO CHECK YOUR AUTO POLICY FOR UM OR UIM COVERAGES.
---
[back to index]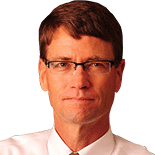 If someone is injured while riding a motorcycle and the accident is caused by an uninsured or underinsured motor vehicle, then they can make an uninsured motorist claim (UM) or an underinsured motorist (UIM) claim if they have purchased these coverages on their motorcycle. If they did not purchase these coverages on their motorcycle, but did purchase them on one of their automobiles, they may be able to make the UM or UIM claim against their automobile insurance so long as there is no exclusion for motorcycle accidents or other exclusion in the auto policy that applies to the facts of your claim. This claim is allowed even though the automobile was not involved in the accident because UM and UIM coverages are considered personal coverages that go with the person wherever he or she goes.
Of course, if the injured party has UM or UIM coverages on their motorcycle policy, these coverages will be primary. Most automobile UM and UIM policies have exclusions for motorcycle accidents, but it is worth checking if you do not have these coverages on the motorcycle or the coverages are insufficient to pay your claim. Contact Lexington Motorcycle Accident Lawyer Matt Troutman at the Troutman Law Office if you need help with your motorcycle accident claim. Call Matt directly for a FREE case evaluation and let him help you win against the insurance companies. Matt will meet with you in your home and handle your claim personally from start to finish.

To learn more about motorcycle accident claims click here.
Helpful Links:
1. Kentucky Motorcycle Manual.
2. Kentucky Motorcycle Headgear Requirements.
3. Kentucky Motor Vehicle Traffic Laws.
Related Links: