LEXINGTON PERSONAL INJURY ATTORNEY HELPS YOU UNDERSTAND YOUR OPPOSITION- THE INSURANCE ADJUSTER.
---
If you are seriously injured in a motor vehicle accident and you need to make a claim against the responsible party's insurance company, then your Lexington Personal Injury Attorney will be dealing with an insurance adjuster. It may be helpful to you to understand some things about insurance adjusters as you go through the claim process.
Insurance adjusters, like everyone else, are shaped by their past experiences. They are used to people exaggerating their claims, misrepresenting their claims, and failing to provide all the information necessary to properly evaluate their claims. There are certain types of claims that insurance adjusters are certainly biased against and these types of claims are described below:
Low impact cases (accidents where there is minimal property damage to the vehicles),

Soft tissue cases (accidents where the claimed injury is a muscle-type injury, such as whiplash),

Chiropractor treatment cases (accidents where the primary treating doctor is a chiropractor),

Subjective complaint cases (accidents where the claimed injury is not verifiable by a diagnostic device or other test),

Previous history cases (accidents where the victim had a previous history of an injury to the same part of the body),

Failure to reveal Previous History cases (accidents where the victim claims the accident as the only cause of the injury and he or she is found to have a previous history),

Disputed liability cases (accidents where there is a dispute regarding the cause of the accident), and

Other explanation for your injury cases (accidents where the injury complained of could have been caused by another event).
Insurance adjusters are motivated by company policies. These policies can include the following: pay as little as possible to maximize company profits, settle cases quickly while the damages are small and there's no attorney involved, delay the payment of obvious claims so we can continue to use our money, require certain documentation or procedures to be accomplished before evaluating claims and litigate cases because we are paying out too much on claims.
It helps the resolution of your case when your Lexington Personl Injury Attorney understands the nature of insurance adjusters and after 29+ years of experience handling motor vehicle accident cases, Matthew Troutman of the Troutman Law Office understands adjusters and how to present a claim to them that they will respect. If you need a lawyer for your auto accident case, truck accident case or motorcycle accident case, contact Lexington Personal Injury Attorney Matthew Troutman directly or by email at Troutlaw3550@gmail.com.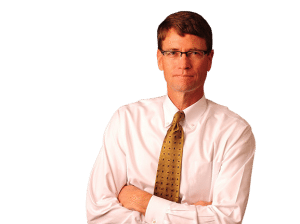 Helpful Links:
Kentucky Motor Vehicle & Traffic Laws
Kentucky Motor Vehicle Licensing Laws
Related Links: