LEXINGTON WRONGFUL DEATH ATTORNEY EXPLAINS WHAT DAMAGES CAN BE CLAIMED IN KENTUCKY BY THE ESTATE OF A PERSON KILLED BY THE NEGLIGENCE OF ANOTHER.
---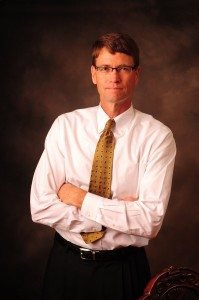 If a person is tragically killed due to the negligence of another in a motor vehicle accident or other type of accident, the estate for the decedent can make certain claims under Kentucky law and these claims can be somewhat different from the normal personal injury case. As a Lexington Wrongful Death Attorney since 1986, I am familiar with the damages that can be claimed by an estate in the state of Kentucky.
Kentucky, like most states, has a wrongful death statute, which sets forth the damages that the estate can claim. The damages include medical expenses, funeral expenses, impairment to earning capacity and pain and suffering. Theses damages may look similar to damages that can be claimed in a personal injury case, but, in actuality, they are very different. Medical expenses are normally a significant part of a personal injury claim, but not a wrongful death case because the death does not allow for an opportunity to treat the injured party. The claim for pain and suffering is the most significant claim in a personal injury case, but the least significant claim in a wrongful death case because the time period between the initial injury and death is usually very short. The most significant claim in a wrongful death case is the claim for lost earnings because death completely removes the possibility of working. This claim can be significant in a serious personal injury case, but it is easier to dispute because the person is living and can function to a significant degree.
If the decedent was married or had children at the time of his or her death, then the surviving spouse or children can make a claim for loss of consortium. In a personal injury case, this claim is very small and is disfavored by juries so much that most attorneys advise that it should not be made. In a wrongful death case, this claim can be worth millions of dollars.
It is important for your Lexington Wrongful Death Attorney to understand the different damages that can be made in Kentucky and to understand which damages should be emphasized when there is a wrongful death claim. If you would like a FREE evaluation of your claim, contact Lexington Wrongful Death Attorney Matt Troutman. You can call Matt direclty by calling or by email at troutlaw3550@gmail.com or by clicking here.
Helpful Links:
Kentucky Motor Vehicle & Traffic Laws
Kentucky Motor Vehicle Licensing Laws
Related Links: