LOUISVILLE CAR WRECK ATTORNEY REPORTS THAT I-71 FATALITY WAS CAUSED BY LADDER IN THE ROADWAY.
---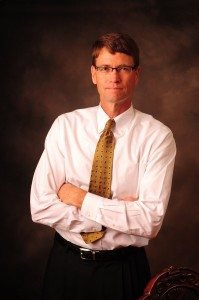 The courier journal reported that a fatal accident occurred on Thursday evening, January 7, 2011, on I-71 in Louisville, KY when vehicles were attempting to avoid a ladder in the roadway. The accident involving two passenger cars and two trucks raises questions concerning who should be responsible for the accident and what insurance will pay for the damages.
Should the owner of the ladder bear full responsibility for the accident or should the drivers, who overreacted to the presence of the ladder, be held responsible too? If the owner of the ladder cannot be identified, then who should bear responsibility for the accident and what insurance will cover the claim. The victims of the accident may have a claim for uninsured motorist benefits from their own insurance for the negligence of the unidentified owner of the ladder. Additionally, the victims may have claims against the other drivers for overreacting to the ladder being in the roadway and the movement of vehicles to avoid it.
Kentucky has a law called the sudden emergency doctrine which lowers the standard of care of someone confronted with an emergency situation, but the doctrine does not totally remove responsibility from that individual.
Determining who should be responsible for causing the auto accident and identifying insurance to cover the claim will prove difficult and will require an experienced Louisville Car Wreck Attorney such as Matt Troutman of the Troutman Law Office. If you need an attorney to help you with your car wreck, contact Louisville Car Wreck Attorney Matt directly or by email at troutlaw3550@gmail.com or by clicking here.
Helpful Links:
Kentucky Motor Vehicle & Traffic Laws
Kentucky Motor Vehicle Licensing Laws
Related Links: