LOUISVILLE INJURY ATTORNEY ANSWERS 3 FAQS ABOUT VEHICLE RECALLS
Aug. 1, 2016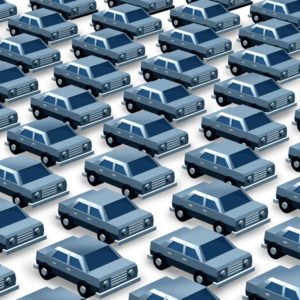 Before a vehicle reaches the consumer market, it must pass stringent safety tests. Unfortunately, these evaluations do not always catch every defect; in fact, according to Forbes, this happens more often than many drivers realize. In 2013, nearly 22 million vehicles were recalled, making the turnover rate for recalls higher than sales.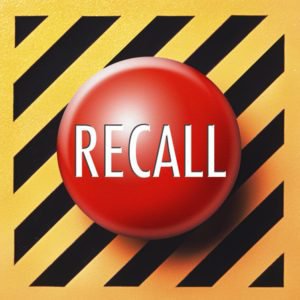 Sadly, some motorists do not learn about recalls until it is too late. If you or a loved one was injured due to a vehicle defect in Kentucky, contact the Troutman Law Office. As your Louisville car accident lawyer, Matt Troutman will evaluate your case to determine if you have grounds for a claim. You may be entitled to compensation for health-care expenses, lost income and noneconomic damages.
Call to schedule a free case evaluation. Until then, read on to learn the answers to three FAQs about vehicle recalls:
What is a vehicle recall?

If a vehicle manufacturer discovers a safety defect or noncompliance with a federal motor vehicle safety standard, it must issue a recall. The National Highway Traffic Safety Administration may order a recall if it receives reports about a safety-related vehicle defect.

The NHTSA oversees safety recalls to make sure manufacturers provide consumers with free, effective and safe resolutions according to the Safety Act and federal regulations. Manufacturers must make reasonable attempts to notify consumers about recalled vehicles or auto parts.

What types of defects can trigger a recall?

Recalls do not happen for isolated events or age-related wear and tear; they happen when defects have the potential to harm a driver, passenger or another road user, or when there is noncompliance with a federal motor vehicle safety standard.

My vehicle was recalled. What should I do?

As the NHTSA explains, there are three steps you should take if you find out that your vehicle was recalled:

Contact the Dealer: Call the dealer service manager to discuss the situation. Ask what will be required to resolve the problem. This information should be available in the notification letter you received from the manufacturer.

Contact the Manufacturer: If you are not satisfied with the answers and information you received from the dealer, contact the manufacturer. The phone number should appear in the notification letter. Explain the problem and provide the following data:

Your vehicle's year, make and model

The vehicle identification number

The steps you have taken to resolve the problem with the dealer

Contact the NHTSA: If you were unable to resolve the problem without charge, call the NHTSA.
If you were injured by a vehicle defect, you may be entitled to compensation for damages. However, making a successful claim can be a legally complicated endeavor.
A Louisville injury attorney from the Troutman Law Office can help you avoid mistakes during the claims process such as accepting a low settlement or overlooking certain damages. Matt Troutman has successfully handled claims involving auto accidents, defective products, wrongful death and other types of injury. Call to schedule a free case evaluation.