LOUISVILLE INJURY ATTORNEY SAYS THE SEVERITY OF THE PROPERTY DAMAGE IS A KEY TO DETERMINING THE VALUE OF A PERSONAL INJURY CLAIM.
---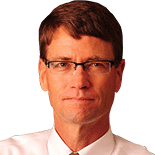 There are many factors that go into determining a reasonable value for pain and suffering and other elements of an injury claim, but perhaps the most important factor is the amount of property damage sustained by the vehicles involved in the accident. The more severe the damage the more likely an insurance company or a jury will believe that a significant injury resulted from the accident. If the injury is disproportionate to the impact, then it is unlikely that a jury or an insurance company will make a significant award. Of course there are exceptions to this rule. Motorcycle accidents may not result in significant property damage but if the driver or passenger is thrown from the motorcycle, then serious injuries may result.
If your property damage is minor, but you believe your injuries are major, then it will be necessary to show how the trauma involved in the accident could have caused such a severe injury. Often, it will be required to show that the body impacted something inside the vehicle as result of the impact or that the client was positioned in such a way as to allow for a severe injury or that the client had some predisposition toward the injury. Medical proof is critical in these injury cases. But, even if your doctor relates the injury to the accident, the insurance company or jury may refuse to accept the doctor's opinion because it usually impossible to prove that soft tissue injuries are actually caused by the accident.
CONTACT LOUISVILLE INJURY ATTORNEY FOR FREE CASE EVALUATION.
Contact Matt Troutman of the Troutman Law Office to help you with your injury claim. Call Matt directly or by email at troutlaw3550@gmail.com for your free case evaluation today.

Related Links: