LOUISVILLE INJURY LAWYER SAYS HONESTY IS THE BEST POLICY.
---
[back to index]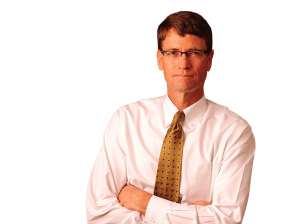 I am sure you have heard the phrase "honesty is the best policy" but we all know that in life many people do not tell the truth and their lies frequently benefit them. In the motor vehicle accident personal injury case, rarely will an injured party benefit from not telling the truth. Accident victims often lie about their previous medical history. Insurance adjusters and defense attorneys frequently see injured plaintiffs claiming that they never had any symptoms until their motor vehicle accident, but when they review the medical records they learn differently.
Telling the truth is so important to the personal injury claim that when my clients have their deposition taken, my only concern is the accuracy of their testimony. I know, from having tried many cases, that if the jury thinks you are not telling the truth or are hiding something, then they will decide against you or make a very small award. Insurance adjusters know that juries do not reward those they find untruthful and, therefore, they are not going to offer much to settle the case if your medical records do not support your claim. Therefore, honesty is always the best policy in life and when making an injury claim against an insurance company.
CONTACT LOUISVILLE INJURY LAWYER MATT TROUTMAN
Contact Louisville Injury Lawyer Matt Troutman of the Troutman Law Office if you need representation in your auto accident claim. Call Matt directly for your free case evaluation or by clicking here for your free case evaluation.