LOUISVILLE MOTORCYCLE INJURY ATTORNEY ANNOUNCES THAT DRAMSHOP ACTION HAS NEW LIFE IN KENTUCKY.
---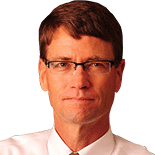 Louisville motorcycle injury attorney Matt Troutman, of the Troutman Law Office, has many auto accident victims over 29 years, who were injured by drivers driving under the influence of alcohol, and in these types of cases there is a possibility of making a claim against the establishment that serves the alcohol for serving the alcohol while knowing that the patron is intoxicated. This claim is called a "dramshop claim." The Kentucky legislature created a statute that made this type of claim very difficult. However, the Kentucky Court of Appeals declared that statute–KRS 413. 241(1)- unconstitutional. This decision by the Kentucky Court of Appeals has brought new life to the dram shop claim.
The Court of Appeals in Taylor v. King and Skyline Motel II Corp, has declared two of the most damaging aspects of KRS 413.241 to be unconstitutional. KRS 413.241(1) states that, in a motor vehicle accident, the drunken driver is the proximate cause of the accident and not the establishment for serving the alcohol. This provision was struck down because the legislature is making a decision only the jury can make, which violates the separation of powers set forth in the Kentucky constitution. Additionally, the Court of Appeals struck down the restriction against punitive damages because the legislature cannot take away rights granted by the constitution without changing the constitution.
If you or a loved one has been seriously injured or killed by a drunk driver, it is important to investigate the possibility of a dramshop action, because it may be the only way your claim can be fully compensated. It is a difficult claim, but if the right facts exist, it can be a very valuable claim.
CONTACT LOUISVILLE MOTORCYCLE INJURY ATTORNEY FOR FREE CASE EVALUATION!
If you are the victim of a car accident, truck accident or motorcycle accident, you need a Louisville injury attorney who constantly monitors the changes in the laws that effect victims of motor vehicle accidents. The Troutman Law Office has been representing accident victims for 29 years and they are aware of the changes in the laws so that your rights can be protected and your recovery maximized. Click here to review comments from former clients of Matt Troutman. Call Matt directly or by email at troutlaw3550@gmail.com or by completing the free case evaluation form on this page.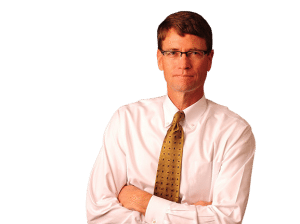 Helpful Links:
Kentucky Motor Vehicle & Traffic Laws
Kentucky Motor Vehicle Licensing Laws
Related Links: