LOUISVILLE MOTORCYCLE LAWYER EXPLAINS HOW TO PROPERLY INSURE YOUR MOTORCYCLE.
---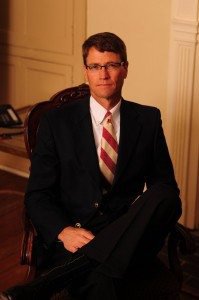 [back to index]
If you ride a motorcycle and are involved in an accident, do you understand that you are likely to suffer serious injury because the motorcycle provides no protection. As a Louisville motorcycle lawyer, I have never represented some one in a motorcycle accident that suffered just whiplash or some soft tissue injury; it always involves broken bones and serious injuries. If that makes sense to you, why would you purchase less insurance for the motorcycle and purchase more insurance protection for your automobile.
After handling motorcycle accidents for almost 30 years, I have noticed that motorcycle owners typically under insure their motorcycles. First of all, Kentucky law does not require no-fault insurance on motorcycles, so most motorcycle owners do not have insurance to pay for medical expenses and lost wages. I also find that most motorcycle owners do not buy uninsured motorist or underinsured motorist coverages, which is one of the most used and cheapest insurance benefits available.
Make sure that you purchase Kentucky no-fault and uninsured/underinsured motorist coverages for your motorcycle. Remember, if you are seriously injured, there is no magical fund out there that will pay your damages. If you have no insurance for your damages, your claim is worthless and it will not be paid.
Contact Louisville Motorcycle Lawyer Matt Troutman if you have been injured in a motorcycle accident. Matt will provide a free case evaluation to help you win against the insurance companies.

To learn more about motorcycle accident claims click here.
Helpful Links:
1. Kentucky Motorcycle Manual.
2. Kentucky Motorcycle Headgear Requirements.
3. Kentucky Motor Vehicle Traffic Laws.
Related Links: