LOUISVILLE PERSONAL INJURY LAWYER WARNS: RESIST SETTLING EARLY.
---
Many auto accident victims are under financial pressure after an auto accident and, therefore, many of them push their Louisville Personal Injury lawyers to resolve their claims quickly and often prematurely. In order to receive the full value of your motor vehicle accident claim, you need to complete your medical treatment and either completely resolve your injuries or reach a plateau of maximum medical improvement prior to negotiating a settlement. Rushing a case toward an early resolution can cost the accident victim thousands of dollars and settlement regret.
ONCE YOUR CLAIM IS SETTLED- IT IS OVER FOREVER!
If you end up needing additional medical treatment after your settlement, you will not be compensated for this pain and suffering and additional lost wages because once you settle your personal injury case, it is over forever. Some Louisville Personal Injury lawyers may put pressure on you to accept an early settlement or accept just what the insurance company may offer, but you need someone that will fight to obtain the highest settlement for you and who is willing to take the time and effort necessary to obtain the highest settlement possible.
Another important reason for not settling your personal injury claim too early is your health. If you are not completely healthy at the time of your settlement, then you may lose the opportunity to have your medical bills paid so that you can obtain a complete recovery from your injuries. An early settlement can leave you without full compensation and without complete return to your health before the motor vehicle accident.
LOUISVILLE PERSONAL INJURY LAWYER CAN HELP YOU OBTAIN LOANS
There are other ways of addressing the financial pressures after a car accident and your Louisville Personal Injury Lawyer can help you by assisting in obtaining a loan, making a claim for lost wages or making a claim for disability. Although the personal injury loans are high interest loans and should only be done as a matter of last resort, they can help take some financial pressure off you if your injuries prevent you from working and you fall behind on your bills.
Contact Louisville Personal Injury Lawyer Matt Troutman directly at 502-648-9507 for your free case evaluation. He will help you win against the insurance companies.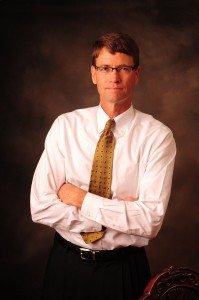 Louisville Personal Injury Lawyer Matt Troutman

Related Links: