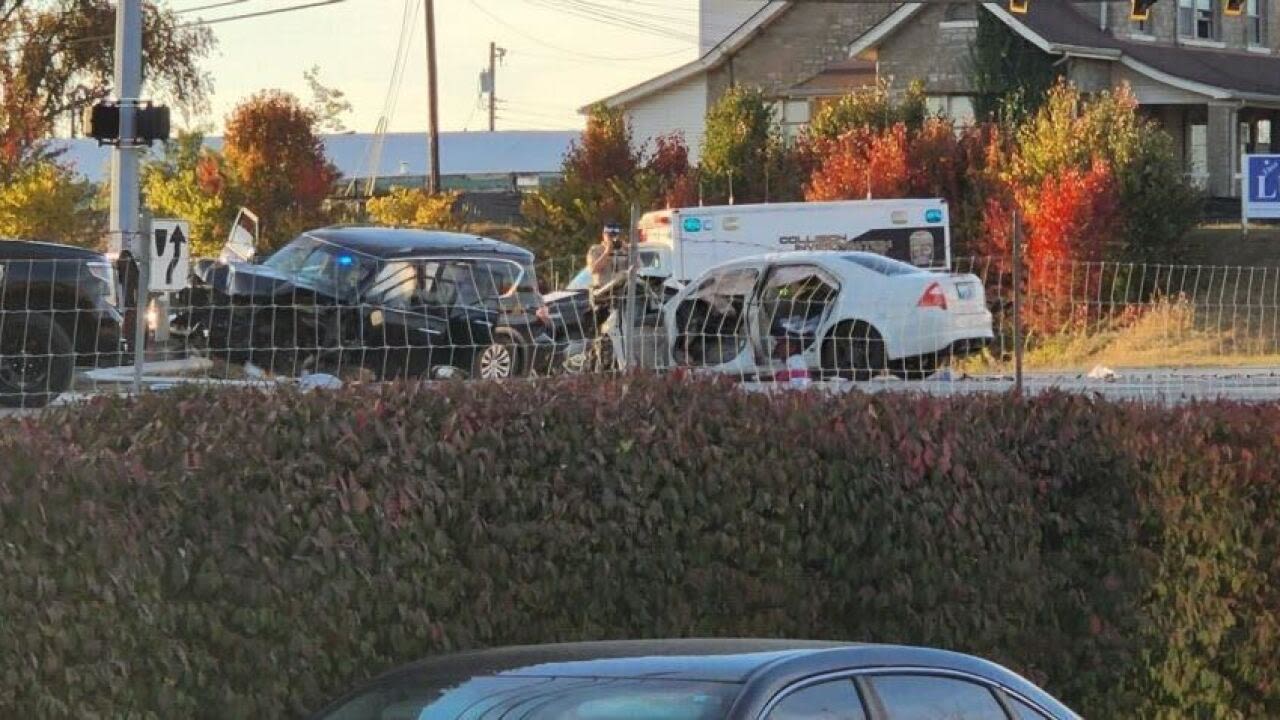 One Person Dies in Early Morning Crash
in Prestonsburg, Kentucky
---
On Wednesday, April 12, 2023, an auto accident between two vehicles on US 23 in Prestonsburg, Kentucky resulted in the death of one individual. The highway was shut down for an extended period of time as the Prestonsburg Police Department investigated the accident.
Wrongful death damages allowed in Kentucky?
In an accident involving a death, the law calls such a claim a wrongful death claim and it specifies certain claims that can be made as a result. The claims that can be made in a wrongful death case in Kentucky include the following:
(1) Lost Future Income: This claim is normally the largest claim made in a wrongful death case.
(2) Medical Expenses: This claim normally is not a large claim unless someone survives for a significant time in the hospital after the accident. Most claims for medical expenses will be used to reimburse the health insurance or auto insurance companies who paid the medical expenses and the estate will not receive much of this item of damage.
(3) Pain & Suffering: If the victim survives for a period of time and is conscious, a claim for pain and suffering can be made. In a personal injury claim, the pain and suffering claim is normally the largest claim, but not here because of the short time of conscious suffering of pain.
(4) Funeral and Burial Expenses: A claim can be made for funeral expenses incurred.
(5) Loss of Consortium: Loss of consortium is a claim for loss of companionship and services provided by the decedent. Kentucky law allows the surviving spouse to make this claim. A parent can make a loss of consortium claim for a minor child. A claim by a grandparent is not allowed. A consortium claim by a minor child in the loss of a parent is allowed.
(6) Property damage: A claim can be made for damage to the vehicle and/or personal property in the accident.
(7) Punitive damages: Punitive damages are aimed at punishing the person causing the accident to discourage the same behavior by others and it is only allowed under limited aggravating circumstances such as a wrongful death being caused by a drunk driver.
How can you prove Future Lost Income Claim?
Normally, the most significant claim in a wrongful death case is the lost income claim. Kentucky law describes this element of damages as " destruction of the decedent's power to labor and earn money." In order to prove this claim, most auto accident lawyers will retain and economist to estimate a person's probable future earnings. Kentucky law allows other methods of proving future lost wages.
In the case of Heskamp v. Bradshaw's Adm'r, 172 SW2d 447, 451 (Ky, 1943) evidence of a decedent's pension plan was allowed to prove the decedent's earning power. The decedent's social security disability benefits can also be used to determine future lost wages in a wrongful death action because the benefits are based upon the actual earnings of the decedent when he or she was working productively. If the decedent was working at the time of his or her death, then the actual earnings at that time can be a basis for determining future lost income and power to earn.
CONTACT KENTUCKY AUTO ACCIDENT LAWYER
If you are involved in a car, truck or motorcycle accident, you will require the services of an experienced Kentucky auto accident attorney to investigate the cause of the accident and maximize all benefits available to the victims and their families. Matthew Troutman, a Kentucky auto accident lawyer, of the Troutman Law Office has been handling auto accident claims, almost exclusively, since 1986 and has the experience and talent to obtain the best result for the victims in the above car accident.
If you need legal assistance due to a motor vehicle accident, contact Lexington auto accident attorney Matthew Troutman directly at 859-696-0001 or 502-648-9507 and he will meet with you in the hospital, your home or wherever is convenient for you. He will give you direct access through his cell phone and guide you through the difficult process necessary to obtain the best result possible for you in your car accident claim. To learn more about Kentucky car accident attorney Matthew Troutman and the Troutman Law Office, click here.