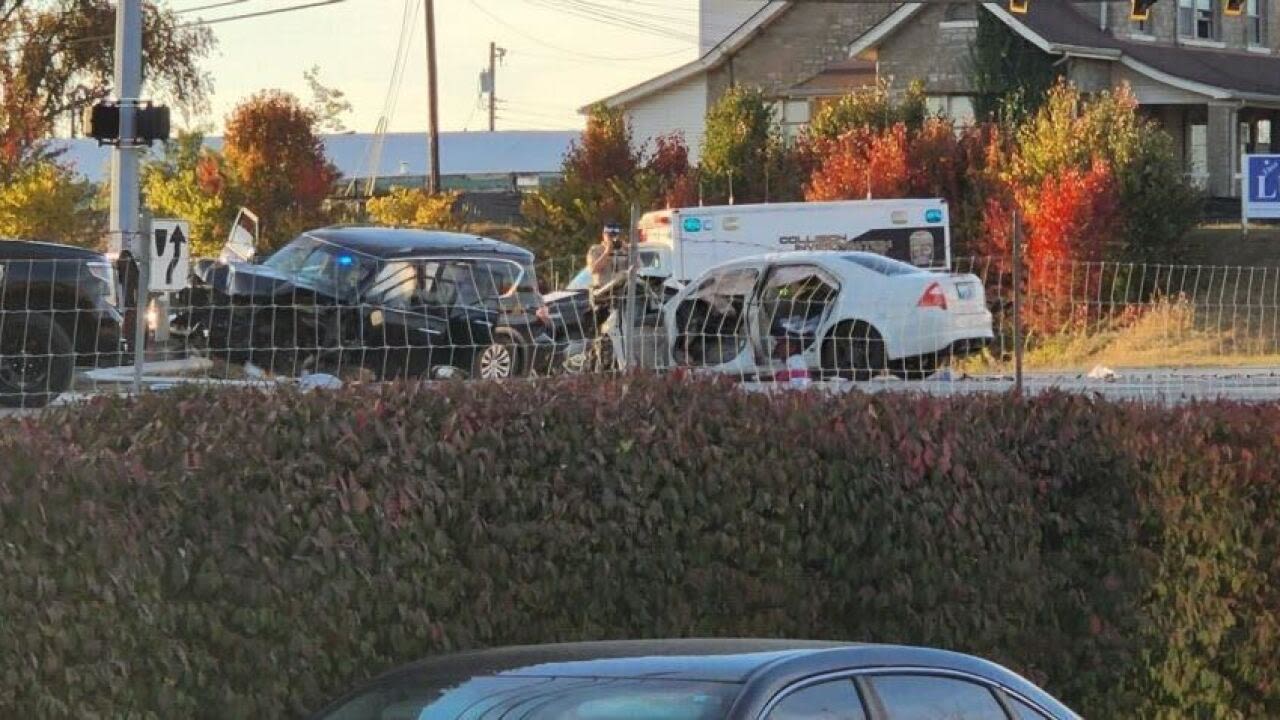 School Bus Accident in Salyersville Kentucky Injures 18 Children
---
In the morning of November 14, 2022, a Magoffin County school bus left the roadway and turned over on to its side down an embankment injuring 18 children and the bus driver. No other vehicles were involved in the accident. No one was killed in the accident, but there were several serious injuries and some of the injured were stat-flighted to hospitals. State police are investigating the accident.
School buses without seatbelts make no sense
I have always been puzzled about why school buses do not have safety belts. They certainly would have helped in this accident where the students were undoubtedly thrown about the bus. It does not take much of an impact in a school bus to cause an injury because of the lack of seatbelts. School administrators talk a lot about school bus safety. Have you ever been behind a school bus when it approaches a railroad and it stops and sits there for several seconds before proceeding. This procedure has been adopted because some bus drivers in the past have crossed railroad tracks at the time a train is passing and caused an accident. Yet, school buses do not have seatbelts. Seatbelts are required in the construction of any passenger vehicle or truck, but not in a school bus. Kentucky law requires drivers of cars and truck to use their seatbelt, but school buses do not even have them installed. This makes no sense!
A long time ago, I was involved in a case where the school board and bus driver were sued due to an accident where a student had his head out the window of the bus as it pulled away from the curb and he was struck in the head by a tree and suffered serious injuries. Had the bus been equipped with seatbelts and the bus driver made sure that the students were using their seatbelts this accident, and numerous others, would have never happened. It is beyond time for school buses to have seatbelts and require their use by the students riding in them.
Can you make a claim for injures in a school bus accident?
Claims for the injured in the above school bus accident can be made against the school board and driver. Technically, school boards and drivers are protected by sovereign immunity, which limits the claims you can make against county and state government. However, most school boards purchase liability insurance to protect the school bus riders and this allows claims to be made against them. It is likely that they provide this insurance to encourage people to allow their children to ride on a school bus.
If a child is injured in a school bus accident, you can make a claim for their pain and suffering and medical expenses. If they have suffered a permanent injury, then you may be able to make a claim for impairment to future earning capacity. If you are unsure of the future impact of their injuries, it is important to know that the statute of limitations does not begin to run until the child becomes 18 years old and then they will have at least until their 19th birthday before the claim will expire.
Contact School Bus Accident Lawyer
The circumstances in the above school bus accident will require the services of an experienced school bus accident attorney to investigate and locate all available insurance and to maximize all benefits available to the victims. Matthew Troutman, school bus accident lawyer, of the Troutman Law Office has been handling auto accident claims, almost exclusively, since 1986 and has the experience and talent to obtain the best result for the victims in the above car accident.
If you need legal assistance due to a motor vehicle accident, contact school bus accident attorney Matthew Troutman directly at 859-696-0001 or 502-648-9507 and he will meet with you in the hospital, your home or wherever is convenient for you. He will give you direct access through his cell phone and guide you through the difficult process necessary to obtain the best result possible for you in your car accident claim. To learn more about the Troutman Law Office, click here.