WHAT SHOULD YOU DO IMMEDIATELY AFTER A CAR ACCIDENT IN KENTUCKY?
Oct. 7, 2016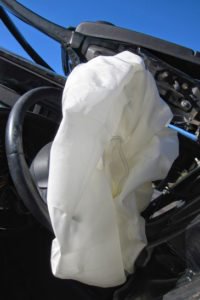 The numbers don't lie: Car accidents are on the rise. Both nationwide and across Kentucky, statistics show an alarming uptick in the fatal car crash count.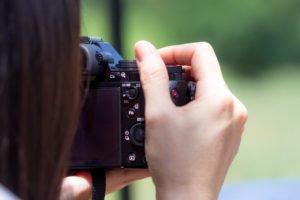 Last year saw a 7.7 percent increase in the number of people killed on American roads, according to the National Highway Traffic Safety Administration. Unfortunately, Kentucky mirrored that trend: A report from the state's Governor's Office showed a 6.8 percent rise in all police-reported road collisions, fatal or otherwise.
Although every wreck is unique, there are several factors that increase the risk of crashing. The most common include:
Drunk driving;

Speeding;

Distracted driving;

And driving in dangerous road or weather conditions.
If you were injured by a negligent driver in Kentucky, contact the Troutman Law Office. Matt Troutman is an accident attorney in Louisville who has successfully handled claims involving auto accidents, defective products, wrongful death and other types of injury.
If your case goes to trial, personal-injury lawyer Mr. Troutman has the litigation experience and resources to represent your interests in court. Call to schedule a free case evaluation. You can also visit http://car-accident.usattorneys.com/ to learn more about car accident injury lawsuits.
10 STEPS TO TAKE IMMEDIATELY AFTER A CAR ACCIDENT IN KENTUCKY
With car accidents on the rise, hitting the road has never been more dangerous. The Kentucky Governor's Office reported 161,393 motor vehicle wrecks in 2015 – and a 13.4 percent increase in fatal crashes.
There are several steps you can take to reduce your risk of crashing. These include:
Turn off your cell phone or put it on silent before departing;

Obey posted speed limits in clear weather, and reduce your speed by one-third in adverse conditions;

Maintain three seconds of distance from the leading vehicle when driving on the highway, and double that distance in poor weather;

Maintain your vehicle; and

Never drive under the influence of drugs or alcohol.
Unfortunately, even the safest motorists are not immune to accidents. As such, it is important that you know how to protect your interests after a crash. Keep these 10 tips in mind:
Stay at the scene;

Check yourself and other people for injuries;

Call the police;

Exchange information with other drivers;

Talk to witnesses who saw what happened and ask for their contact information;

Inform your insurance company;

Take pictures of the scene;

See a doctor;

Keep a record of all medical expenses and time off work; and

Contact an experienced personal-injury lawyer to discuss your legal options.
Were you injured in a car crash in Kentucky? Contact an accident attorney from the Troutman Law Office. You may be entitled to compensation for medical expenses, lost income and non-economic damages.
Matt Troutman is a Louisville personal-injury lawyer who will help you pursue the maximum settlement. Call to schedule a free case evaluation.