DEFECTIVE VEHICLE ACCIDENT ATTORNEY EXPLAINS HOW HE WON CASE AGAINST MITSUBISHI.
---
Defective vehicle accident attorney Matt Troutman, of the Troutman Law Office, explains in this article how he was able to prevail against Mitsubishi in a defective vehicle accident case. If You need help with your defective vehicle accident claim you can contact Mr. Troutman directly. You can learn more about Mr. Troutman by clicking here.
EXPERIENCED DEFECTIVE VEHICLE ACCIDENT ATTORNEY CAN HELP YOU LOCATE THE RESPONSIBLE PARTY
In a rear end accident that occurred on the Genes Snyder Expressway in Louisville Kentucky, an automobile gas tank exploded and caused severe burns to 2 children located in the back seat requiring multiple surgeries and permanent disfigurement and scarring. One of the challenging aspects of this case was locating the responsible manufacturer. The car was described as a Chrysler vehicle and that was what was found on the outside of the vehicle. However, it was ultimately learned that the vehicle was manufactured by the Mitsubishi company in a joint venture with Chrysler. This information was not discovered prior to filing the lawsuit which had to be filed within one year from the date of the accident. As a result, it was important, when filing the lawsuit, to use a procedure called "unknown defendants." This procedure allowed time to discover the information concerning the true manufacturer of the vehicle. Had this procedure not been used, the statute of limitations would've expired against Mitsubishi and the claim would've been lost. This is one of the reasons why it is important to hire an experienced defective vehicle accident attorney like Matt Troutman of the Troutman Law Office.
DEFECTIVE VEHICLE ACCIDENT ATTORNEY WAS ABLE TO RECOGNIZE DESIGN DEFECT IN ROUTINE REAR-END ACCIDENT
Many attorneys representing the victims of a rear end accident may simply be satisfied with collecting the insurance benefits belonging to the at fault driver and may fail to appreciate the defective vehicle accident claim. It takes an experienced and knowledgeable defective vehicle accident attorney to know that a rear end motor vehicle accident should not cause a gas tank explosion. Also, your defective vehicle accident attorney must have the resources and knowledge to find an appropriate expert in the field of vehicle design and manufacturing to prove that the defect in fact existed and that the defect caused the ruptured gas tank. In this particular case, the expert retained by the Troutman Law Office, found that a spare tire was placed in a position such that a simple rear end accident caused it to be projected into the gas tank and causing it to rupture. This was a design defect and it lead to a significant settlement for two minor children who had their lives forever altered on the day of the accident.
If you need help with your defective vehicle accident claim, contact defective vehicle accident attorney Matt Troutman, at the Troutman Law Office, by calling him directly for your free case evaluation. You can contact him.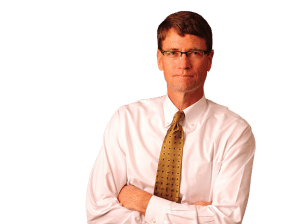 Related Links: