DEFECTIVE VEHICLE ACCIDENT LAWYER WINS AGAINST THE CAR MANUFACTURERS.
---
The defective design or condition of a motor vehicle can lead to significant injuries, including death. If this happens to a friend or family member or to you, you will need an experienced attorney who knows how to present your claim against the car manufacturer or other parties. Matt Troutman, of the Troutman Law Office, is a defective vehicle accident lawyer who can help you successfully present a claim for injuries caused by a defective vehicle. You can learn more about Mr. Troutman by clicking here.
HOW DEFECTIVE VEHICLE ACCIDENT LAWYER MATT TROUTMAN CAN HELP YOU
1. DETERMINE IF A DEFECT IN YOUR VEHICLE IS THE CAUSE OF YOUR ACCIDENT OR INJURY
Matt Troutman of the Troutman Law Office is a defective vehicle accident lawyer that can help you determine if a defect in the design or manufacture of your vehicle was the cause of your accident and or injury. Mr. Troutman will hire the necessary experts to examine your vehicle to determine the precise cause of your accident and identify any defects in the design or manufacture of the vehicle that contributed to the cause of your accident.
2. IDENTIFY THE PROPER PARTIES TO MAKE A CLAIM AGAINST.
It is often difficult to determine the party who is responsible for the defect in the vehicle. Even though the vehicle may identify a particular company as the manufacturer, sometimes the manufacturer is actually a different party. Also, sometimes the responsible party is not the manufacturer but, instead, is another company that has taken on the responsibility of designing or making the particular part of the vehicle that caused your accident. In order to identify the proper parties to make a claim against, you will need the assistance of an experienced defective vehicle accident lawyer like Matt Troutman of the Troutman Law Office.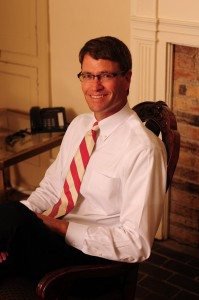 WHAT YOU NEED TO DO NOW
The time limit for filing a defective vehicle accident claim is one year from the date of accident and or death and, therefore, it is important to contact defective vehicle accident lawyer, Matt Troutman, as soon as possible. In order to contact Mr. Troutman, you can complete the contact form on this website and submit it to Mr. Troutman or you can call him directly. Call today and win against the car companies.

Related Links: