LOUISVILLE DEFECTIVE PRODUCT ATTORNEY EXPLAINS HOW TO PRESERVE YOUR CLAIM.
---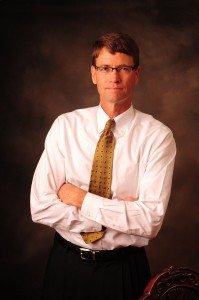 If you or a loved one has been injured by a defective product, you will need the services of an experienced defective product attorney like Matt Troutman of the Troutman Law Office. Mr. Troutman has been a Louisville defective product attorney since 1986. Mr. Troutman will provide a free case evaluation and if he determines that you have a valid claim, he will handle your claim personally from start to finish. You can learn more about Mr. Troutman and the Troutman Law Office by clicking here.
DEFECTIVE PRODUCT LAWSUIT MUST BE FILED BY YOUR DEFECTIVE PRODUCT ATTORNEY WITHIN ONE YEAR
It is important that you contact the effective product attorney Matt Troutman at the earliest point possible after you have been injured by a defective product because the lawsuit needs to be filed within one year from the date of your injury. Unlike other personal injury claims, the defective product claim needs to be filed within one year of the injury and it can require a significant amount of investigation prior to the filing of lawsuit.
DEFECTIVE PRODUCT ATTORNEY WARNS VICTIMS TO PRESERVE THE DEFECTIVE PRODUCT OR TAKE PICTURES OF IT
If you have been injured by a defective product, it is very important to preserve the product and its condition at the time that it causes injury to you. Oftentimes this product is not in your possession and therefore it is impossible for you to preserve it. On those occasions, it is important to take detailed photos of the product. Often, defective product cases cannot be pursued because there is no proof or documentation of the product defect. Many times, the product will have been destroyed or disposed of and this will likely prevent the claim from being made.
If you have been injured or lost a loved as result of a defective product in or near Louisville Kentucky, you have legal rights and Mr. Troutman is a Louisville defective product attorney that can help you recover compensation for your losses. In order to contact Mr. Troutman, you can complete the contact form on this website and submit it to Mr. Troutman or you can call him directly. Call today and win against the insurance companies.

Related Links: