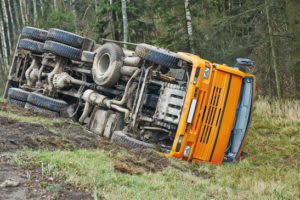 School Bus causes Accident in Louisville, Kentucky-Several Injured
---
On Wednesday April 26, 2023, at approximately 8:30 am, an accident happened on US 42 at the intersection of Seminary Lane. It is reported that a Jefferson County school bus attempted to turn left off US 42 onto Seminary Lane when two vehicles heading north on US 42 struck the bus. Both drivers of the vehicles were taken to local hospital and are expected to survive their injuries. 4 children on the bus were taken to Norton Children's Hospital with "minor injuries." It was not reported whether the bus had a green arrow turn signal or just a green circle requiring it to yield to oncoming traffic.
Where do you find Kentucky No-Fault insurance for Child injured in School Bus Accident?
What are Kentucky no-fault benefits and why are they so important? Kentucky no-fault benefits provide $10,000.00 of insurance to pay for medical expenses, lost wages and other expenses. Many people injured in a bus accident are unable to work due to their injuries and they need the lost wage benefit provided by no-fault insurance. Most people will have health insurance to pay for their medical expenses, but they will have no source of replacing the wages lost due to time off work as a result of their injuries. Although Kentucky no-fault does not provide full replacement of wages ($200 per week limit unless you buy extra coverage), it can provide $800.00 a month, which can allow people to survive financially while they recover from their injuries.
Additionally, no-fault insurance pays for medical expenses and many people need this to help pay for their medical expenses. There are some medical providers, like many chiropractors, that will not accept health insurance because it pays only a portion of their bills. The medical expense benefit can also be used to pay health insurance liens, which increases the net settlement for personal injury claims.
A final important reason the bus accident victim needs no-fault insurance is because it extends the statute of limitations for a personal injury claim in Kentucky. If the bus accident victim has access to no-fault benefits, then his or her statute of limitations is 2 years from the date of the last no-fault payment. Otherwise, it is one-year. This can be critical if the injured party has not recovered from their injuries quickly or they delay in hiring a lawyer.
If you own a car, at the time you are in an accident in a city bus or school bus, then you can use that no-fault coverage to provide the insurance benefits you will need even though you were not in your automobile at the time of the accident. This will help students riding on a school bus because their parents likely own a car and have insurance on it. However, most people riding on a city bus do not own a vehicle and are not living with someone who does and, therefore, they will not have any no-fault benefits available to them in the event of an accident.
Can you make a claim for personal injury against the Jefferson County School Board in the event of a school bus accident?
The direct answer to this question is "Yes." The Jefferson County School Board is protected from lawsuits by sovereign immunity, but the school board allows claims against them and are insured for these claims. All state and county government agencies have protection from personal injury lawsuits. This means if you sue them you are limited to a claim before the Board of Claims and, in that forum, claims for pain and suffering are not allowed. Essentially, only claims for medical expenses not paid byinsurance and lost wages can be claimed.
Contact Louisville Bus Accident Lawyer
These circumstances will require the services of an experienced Louisville Bus accident attorney to investigate the cause of the accident and maximize all benefits available to the victims in this auto accident. Matthew Troutman, a Louisville Bus accident lawyer, of the Troutman Law Office has been handling auto accident claims, almost exclusively, since 1986 and has the experience and talent to obtain the best result for the victims in the above bus accident. It is very likely that the at-fault driver will not have enough insurance to fully compensate the victims in this bus accident, and, therefore, it will be important for there to be underinsured motorist benefits available.
If you need legal assistance due to a motor vehicle accident, contact Louisville bus accident attorney Matthew Troutman directly at 859-696-0001 or 502-648-9507 and he will meet with you in the hospital, your home or wherever is convenient for you. He will give you direct access through his cell phone and guide you through the difficult process necessary to obtain the best result possible for you in your car accident claim. To learn more about Kentucky car accident attorney Matthew Troutman and the Troutman Law Office, click here.